 Former Rhode Island Gov. and U.S. Sen. Lincoln Chafee, who held office as a Republican, an independent and a Democrat, is expected to launch a bid for the Libertarian presidential nomination this week.
Chafee is scheduled to make a speech in Washington on Wednesday morning where he is expected to kick off his campaign. In recent days, Chafee, who joined the Libertarians last year after moving from Rhode Island to Wyoming, has ramped up his social media accounts, expressing his concerns about rising tensions with Iran and stressing his opposition to tougher actions against that nation.
"As the lone senator who bucked his party to vote no on the Iraq War authorization, it sickens me to think that the lies of administrations past have turned into the ongoing problems we face today," Chafee said on Monday. "We must work towards an America at peace with the world, and end these senseless and counterproductive wars."
Chafee said he will focus on the Middle East in his speech on Wednesday and will be joined by Libertarian Party leaders.
"The Libertarian Party is the only party that has consistently opposed our aggressive overseas entanglements," Chafee said. "I'm proud to stand up for truth as an anti-war Libertarian and say loudly and clearly that I am already against the next war."
Chafee plans to hit the road in the coming weeks, including attending state Libertarian Party conventions every weekend from now through the end of May when the party holds its national convention in Austin. This includes hitting state party conventions in New Hampshire, Tennessee, Utah, Georgia and Arizona throughout January.
"I'm looking forward to having a conversation with members of the Libertarian Party and the American people about fiscal responsibility, protecting our personal freedoms, and ending these needless and costly wars," said Chafee. "There are too many lies in Washington. It's time for someone to lead with truth."
In the meantime, over the weekend, Chafee filed as a presidential candidate with the Federal Election Commission and has launched a campaign website.
Now 66, Chafee is the son of John Chafee who served as governor of Rhode Island and represented that state in the U.S. Senate for more than two decades until his death in 1999. The elder Chafee also served as President Richard Nixon's Navy secretary.
The younger Chafee made his political debut as a member of the Rhode Island Constitutional Convention in 1985 and was elected to the Warwick City Council in 1986. In 1992, he was elected mayor of Warwick. With his father planning to retire from the Senate in 2000, the younger Chafee was already running to replace him as a Republican. When his father died in 1999, the younger Chafee was appointed to replace him and was elected in his own right in 2000.  In the Senate, Chafee's opposition to the Iraq War helped alienate him from the Bush administration. Despite that, Rhode Island voters removed him from office in 2006.
Running as an independent, Chafee bounced back to win the 2010 gubernatorial election and he joined the Democrats in 2013. Later in 2013, Chafee announced that he would not run for a second term. In the 2016 election cycle, Chafee made a bid for the Democratic presidential nomination though he dropped out quickly after the first debate in which he garnered low marks.
In 2016, former Gov. Gary Johnson, R-NM, won almost 4.5 million votes and took almost 3.25 percent as the Libertarian presidential candidate.
Reach Kevin Derby at kevin.derby@floridadaily.com.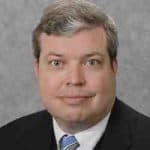 Latest posts by Kevin Derby
(see all)