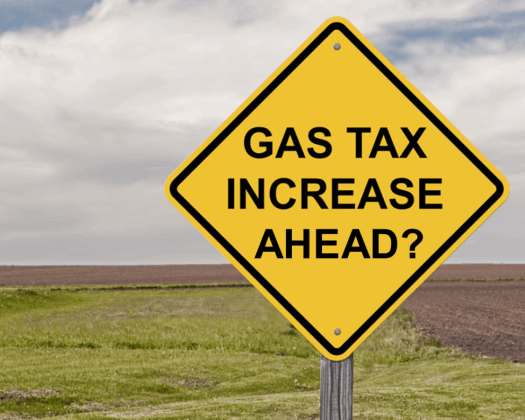 In the aftermath of the death of George Floyd and the national attention that it has garnered, some cities in Florida are looking at ideas to address racial disparities and help the black communities.
One idea that is gaining a lot of attention is a gas tax increase. Jacksonville City Councilman Aaron Bowman has started a conversation on the First Coast about raising the gas tax to help raise revenue. He and other elected officials say tax hikes are needed to confront the years of economic abandonment in the black communities.
The idea could gain some traction, especially as Jacksonville Mayor Lenny Curry has said raising the gas tax a "positive development."
Bowman also wants a tax increase to create an Urban Core Development Authority in Jacksonville. The group's appointed members would then divide up the money among the neighborhoods.
ECONOMIC PROPOSALS AND CONVERSATIONS ARE NOT NEW
Economic proposals targeted at low-income areas in the state are not new. Throughout the years these plans have been called Opportunity Zones.
Opportunity Zones are economically distressed areas aimed to attract private investment by employing a mixture of federal, state and local tax incentives. Florida has more than 400 communities that are identified as Opportunity Zones.
OpportunityDb has an online analysis firm that shows Florida has 427 designated areas that are considered as Opportunity Zones, all of which are low-income communities.
"Though Florida is a highly urban state, statewide, among their opportunity zones, 7 percent are rural, while 93 percent are urban," OpportunityDb notes on the site.
A report from the Brookings Institution found that, since 2013, median household income in the Orlando metropolitan area's black communities rose by almost 22 percent, with much of those gains coming in Opportunity Zones.
In 2016, Miami-Dade County held a "State of Black Miami Forum" which included the Economic Development Trust and the Fair Urban League of Greater Miami as they tried to come up with solutions for the biggest challenges facing the black community.
According to participants, one of the biggest obstacles to dealing with poverty and unemployment was the demand for many people in the black community to have access to training programs for high-demand careers.
The Florida Minority Supplier Development Council pointed to another ongoing problem as black-owned businesses are barely getting public and private contracts.
Beatrice Louissaint, a member of the group, said there are more than $24 billion in contract opportunities from the public and private sectors but the black community is not getting its fair share.
MORE MONEY IS THE RIGHT ANSWER, SAY PROPONENTS
Jacksonville's proposed gas tax increase could generate $5 million annually for the city.
Raising taxes to help low-income areas is a good start but it won't be enough revenue, said Jacksonville's Northside Coalition President Ben Frazier.
"We will need more than a drop in the bucket. It's going to take a lot of money to redevelop these ravaged areas of our community," said Frazier.
The Northside Coalition supports the idea of creating a new governmental development authority agency to oversee the new revenue.
Frazier said the "fair share" redistributing of taxpayer dollars to communities is one of the demands of their peaceful protests. The Urban Core Development Authority would determine how the funds would be spent.
NOT EVERYONE AGREES WITH NEW TAXES AND GOVERNMENT AGENCIES
Paul Alfrey, the vice mayor of Melbourne, scoffed at the idea of raising taxes and creating a new government agency.
"For several years we have been helping those in the black community," said Alfrey.
Alfrey pointed out that the existing funding for programs comes through the general fund or through the local Community Redevelopment Agency (CRAs).
Local CRAs are existing agencies that spend money in districts that have unique needs and usually focus on targeted areas.
"Raising taxes or creating a new government bureaucracy? Let me just say this, if an elected official is now starting to come up with a new idea of helping the black community, then you're behind the eight ball," said Alfrey.
Jacksonville City Councilwoman Brenda Priestly Jackson also opposes creating a new government agency.
Priestly Jackson said her district's infrastructure needs have been long neglected, which was one of the reasons why she ran for office.  She noted on Twitter that her district "doesn't need an Urban Core Development Authority."
One local Democrat told Florida Daily that it was ironic to see Republicans in Jacksonville, who claim to be champions of free-market solution and less taxes, to promote higher taxes and more government involvement when it comes to the local economy.
Reach Ed Dean at ed.dean@floridadaily.com.