 At the end of last week, U.S. Rep. Lois Frankel, D-Fla, announced Community Project Funding applications she selected to be considered for direct federal funding.
Community Project Funding requests may be included this year as a part of the larger bill Congress is expected to pass that determines how federal funding is spent in 2022. Members of Congress were asked to suggest direct federal funding for up to ten local governments or nonprofit organization programs located in their district.
"Each of these projects would have a meaningful impact on the lives of South Floridians with an emphasis on helping our most underserved communities," said Frankel who sits on the U.S. House Appropriations Committee. "While some deserving programs did not make the final list, where possible, my office will assist them in accessing American Rescue Plan funding or appropriate federal grants."
Earlier this year, Frankel put out a call to local cities and non-profit organizations in the area for project requests and received more than 70 applications. The final selections were made after a period of vetting and site visits. Impact, sustainability, and alternative avenues for other federal funding were all taken into consideration during this process. All the projects requested have received demonstrated support from the community.
Requests by the congresswoman do not guarantee funding. For any projects to receive direct funding, it must eventually be included in the final funding bill that is passed by the House and Senate and signed into law by President Joe Biden.
Frankel announced she is submitting the following projects for consideration, listed here in alphabetical order:
Aid to Victims of Domestic Abuse (AVDA), Funding Requested: $1,000,000
AVDA offers a comprehensive array of services for all victims of domestic violence. Funding requested to expand their campus so they can provide further outreach and prevention programming to a broader part of the community and expand their assistance to domestic abuse survivors.
Boys and Girls Club of Palm Beach County, Funding Requested: $511,886
Boys & Girls Clubs of Palm Beach County is a non-profit youth development organization with 17 clubs in the area that provide programs and prepare children for college or a career after high school in safe, welcoming, positive environments.
Funding request to put the College and Work Readiness Science, Technology, Engineering, and Math (STEM) program in Boys and Girls Club Centers in Delray, Wellington, and Northwood. The program helps minority, low-income youth by preparing them to be an integral part of a skilled labor force throughout Palm Beach County.
Caridad Center, Funding Requested: $1,136,206
Caridad Center is the largest free healthcare clinic in Florida, offering comprehensive medical, vision, and dental care for the uninsured and underserved children and families of Palm Beach County.
Funding request to provide for important infrastructure upgrades and the purchase of medical equipment.
Early Learning Coalition of Palm Beach County, Funding Requested: $125,000
The Early Learning Coalition works to build a community-wide commitment to ensure every child is ready to succeed in school and life through comprehensive, high-quality early learning environments. Their collaborative partnership with the Children's Services Council of Palm Beach County allows for continuity of care and funding for families, resulting in more than 30,000 children served annually in Palm Beach County.
Funding request to support a parent-to-teacher workforce pipeline project to help parents looking to return to work and fill the staffing gap currently felt by early learning programs as a result of the pandemic's impact on the child care industry.
Ferd & Gladys Alpert Jewish Family & Children's Service, Funding Requested: $327,066
Alpert Jewish Family & Children's Service is a not-for-profit organization, with a mission to serve the community by providing a wide range of needed social services to strengthen individuals and families of all denominations.
Funding request to help meet the growing mental health needs in our community and allow for the implementation of a new Electronic Health Record system that will provide the technological support needed to expand services further into the community.
Pace Center for Girls, Funding Requested: $500,000
The Pace Center for Girls provides at-risk girls and young women an opportunity for a better future through education, counseling, training, and advocacy.
Funding request to provide educational tools and upgrades to the Pace Center. Proposed enhancements include upgraded classrooms, technologies, instructional tools, computer lab, counseling spaces, and common areas for girls.
Recuperative Care Palm Beach County, Funding Requested: $1,000,000 
Palm Beach County will lead this effort and is supported by the Palm Beach County Housing and Homeless Alliance (Continuum of Care), that consists of a membership of over 80 nonprofit homeless providers, state and local governments, health care providers and advocates.
Funding request to help provide medical respite and acute and post-acute recuperative care for people experiencing homelessness when they are not ill enough to remain in a hospital but too ill to recover on the streets. This service would dramatically decrease the cost of care for homeless patients (including those with HIV) and would improve health outcomes for Medicaid/Medicare patients.
Palm Beach State College Respiratory Care Clinical Laboratory, Funding Requested:$691,936
Palm Beach State College is a public college with multiple locations in Palm Beach County with nearly 49,000 students.
Funding requested to help expand the clinical laboratory to provide Respiratory Care students with better training opportunities through medical simulations to prepare them for the future workforce. Upon completion of the Associate in Science degree of Respiratory Care program, the graduates obtain their Registered Respiratory Therapists license.
The Lord's Place, Funding Requested: $988,900 
The Lord's Place is a non-sectarian, social impact organization dedicated to breaking the cycle of homelessness by providing innovative, compassionate and effective services to men, women and children in our community.
Funding requested to renovate elements of the Family Campus with apartments, community center, and a youth center that is called home by 120 (including 75 children) people at any given time. Since 1983, The Lord's Place has assisted thousands of families experiencing homelessness and that challenge has only grown due to the impact of the pandemic.
United Way of Palm Beach County, Funding Requested: $500,000
United Way of Palm Beach is a non-profit agency dedicated to identifying and addressing critical community issues to improve the lives of residents. United Way funds 100 local programs and initiatives that provide lasting solutions and measurable results – from increasing graduation rates and supporting literacy to ensuring financial independence, promoting healthy lifestyles and ending hunger.
Funding requested to jumpstart the MISSION UNITED veterans program to help with affordable housing support, employment services, education, legal assistance, health care, and other services. This initiative would serve those who have served and sacrificed for our country through their military service by collaborating with veteran nonprofit agencies providing direct services to the almost 100,000 veterans and families in Palm Beach County.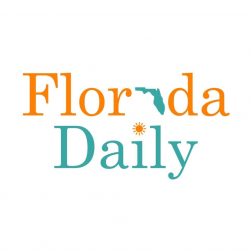 Latest posts by Florida Daily
(see all)