From her seat on the U.S. House Appropriations Committee, U.S. Rep. Lois Frankel, D-Fla., announced that the Palm Beach County Sheriff's Office, West Palm Beach Police Department, and the town of Palm Beach are getting almost $4 million from the federal government to reimburse expenses to protect President Donald Trump when he visits the region.
Frankel weighed in on the funds this week, saying she was glad local governments were being reimbursed.
"Trump's many trips to Mar-a-Lago have significant impact on local budgets. This money will provide much-needed relief. I will continue working with colleagues to make sure our community is provided with appropriate, timely federal compensation as long as the president continues to call Palm Beach his home," Frankel said on Tuesday.
Most of the funds–$3.86 million–is going to the Palm Beach County Sheriff's Office while the West Palm Beach Police Department is getting $57,597 and Palm Beach is getting $15,102.
The funds come through the Federal Emergency Management Agency's (FEMA) Presidential Residence Protection Assistance Grant program. Frankel, who was first elected to the U.S. House in 2012, has been advocating for these grants to help governments in South Florida with costs associated with protecting the president.
Reach Kevin Derby at kevin.derby@floridadaily.com.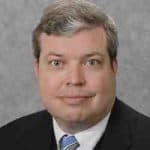 Latest posts by KEVIN DERBY
(see all)