 From her new seat on the U.S. House Appropriations Committee, U.S. Rep. Lois Frankel, D-Fla., helped include $3.5 million in grants to help businesses and Floridians at Lantana Airport who are impacted by flight restrictions when President Donald Trump is in Mar-a-Lago.
Frankel made the announcement that the funds were included in the federal budget that Congress passed to avoid another government shutdown.
"Local businesses and aviators at Lantana Airport have been unfairly impacted by Mr. Trump's frequent trips to Mar-a-Lago," Frankel said. "They will now have an opportunity to receive financial relief."
The congresswoman's office offered the rationale behind the funds.
"In order to protect the president when he is at Mar-a-Lago, the Secret Service's Temporary Flight Restrictions (TFRs) ground all flights from the nearby Palm Beach County Park Airport, also known as Lantana Airport.  Although the restrictions are only in place during the President's visit, they have a long-term financial impact on local aviation companies. Lantana Airport has 25 small businesses that support 250 jobs and 200 daily flights on average. The airport management company, flight schools, banner fliers, and other enterprises have lost an estimated $1 million in revenue to date as a result of the TFRs," Frankel's office noted. "The funding bill includes $3.5 million in grants for business and sponsors at certain airports shut down by the TFRs."
"From the outset of our plight at the Lantana Airport due to its complete shutdown as a result of the presidential TFRs around Mar-A-Lago, Congresswoman Frankel was there with us," said Jonathan Miller, the president of Stellar Aviation Group. "She took the time to understand the impacts to the affected business at the airport and worked with both the local and federal government to try and find solutions to alleviate these significant impacts. Her steadfast commitment to her constituents, and her perseverance in drafting legislation and seeing it through to passage, is the best example of government in action on behalf of its citizens. The country needs more leaders like the Congresswoman Frankel with her clear mission to better the lives of those she represents. We are grateful for her representation."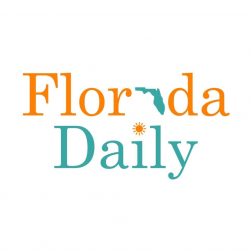 Latest posts by Florida Daily
(see all)