 Last week, U.S. Rep. Lois Frankel, D-Fla., announced more than $1.5 million in federal funds to clinics in Palm Beach County.
Frankel, who sits on the U.S. House Appropriations Committee, showcased the funds which were part of the $1.9 trillion federal stimulus package signed into law back in March. The funds come from the Health Resources and Services Administration (HRSA).
The Health Care District of Palm Beach County will receive $1,010,224 and Genesis Community Health will receive $567,859 in federal funds.
"These clinics have been absolutely crucial in the fight against COVID-19 in Palm Beach County thanks to the incredible work they do in our underserved communities," said Frankel. "This funding will help the Health Care District and Genesis Community Health expand and renovate their spaces to continue delivering exceptional care—including COVID-19 testing, treatment, and vaccination—to those who need it most."
One of the co-chairs of the Democratic Women's Caucus (DWC), Frankel was first elected to Congress in 2012 after decades of political service including serving as mayor of West Palm Beach and in the Florida House.
Representing parts of Palm Beach County, Frankel sits in a secure Democratic district. In November, Frankel defeated Republican Laura Loomer, taking 59 percent while her opponent garnered 39 percent.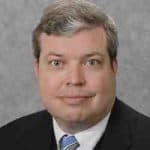 Latest posts by Kevin Derby
(see all)