U.S. Rep. Lois Frankel, D-Fla., did not have any opposition in last year's general election but Republicans are starting to line up against her as 2020 draws near.
On Tuesday, Republican Christian Acsota, a nuclear engineer who teaches at Palm Beach State College, launched his bid, throwing a few jabs at Frankel.
"It's time for change in Florida's 21st Congressional District," Acsota said in his campaign launch. "The current 'representative,' Lois Frankel, supports higher taxes, changes to Medicare benefits, and late-term abortions. We need new leadership that will help strengthen the country, not take us backwards."
Acosta slammed Congress as being out of touch with voters.
"Right now groups in the U.S. House of Representatives are more interested in pushing ideology than in getting results for us," he said. "Our concerns aren't being addressed…our voice is not being heard. The current House leadership is only interested in pushing extremism.
"Where are the solutions? Where is the strong voice representing District 21?" Acosta asked. "We deserve better… America deserves better. Right now is a time of great opportunity. We need to build on what we as a nation have accomplished. Our economy is strong…our military is stronger…and the world respects us again. So let's keep on building. Let's build on our growing economy and continue to create jobs. Let's build on our national security and keep our borders secure. Let's build on our education system and make it more custom fit for us. Let's build on our healthcare choices and work on lowering costs. By working together we can make the next few years ones of great prosperity and opportunity."
Acosta isn't the only Republican looking to take on Frankel. On Monday, Florida Politics reported that businessman Victor Garcia de Rosa was running for the Republican nomination and he stressed his commitment to adhere to the Constitution, including defending the Second Amendment and backing term limits.
"Voters will soon recognize my passionate commitment to the Constitution of the United States of America," Garcia da Rosa told Florida Politics. "Any legislation that blatantly ignores the Constitution or the intentions of the Founding Fathers is alarming, reprehensible and will receive a nay vote from me."
Frankel shows no signs of standing on the sidelines, letting supporters know at the end of last month that "Republican men are running against me" as she looks ahead to 2020.
"They're trying to remove me from Congress because they know what strong Democratic women are capable of. This year I've been leading the fight in the House for women's rights, healthcare, and paid family and medical leave — and it's making them furious," Frankel insisted. "They know that I don't back down from bullies, and I'm not backing away from this challenge either.
"I've made it my life's work to help Democratic women succeed, and last year we elected a record number of women to Congress," she added. "Republicans hated that."
First elected to Congress in 2012 after a long career in Florida politics including leading Democrats in the state House and serving two terms as mayor of West Palm Beach, Frankel is one of the co-chairs of the Democratic Women's Caucus.
This Southeast Florida district includes parts of Wellington and Palm Beach and is generally seen as very secure for the Democrats. Hillary Clinton took 59 percent here in 2016 while Donald Trump pulled 39 percent of the district. Frankel did even better than Clinton in 2016, taking 63 percent while Republican challenger Paul Spain garnered 35 percent.
Kevin Derby wrote this analysis. He can be reached at Kevin.Derby@floridadaily.com.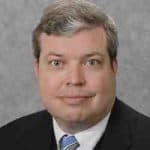 Latest posts by Kevin Derby
(see all)