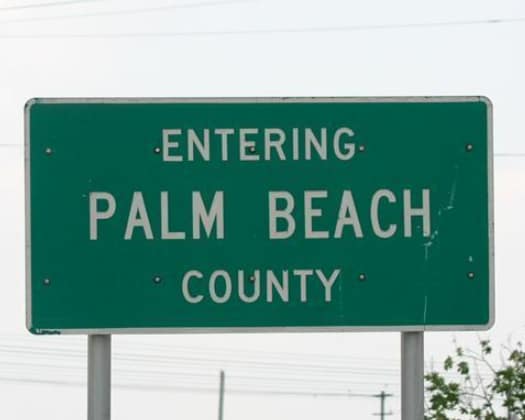 Last week, U.S. Rep. Lois Frankel, D-Fla.,  announced that the six Palm Beach County projects she recommended to receive federal funding as part of the surface transportation reauthorization bill were included in the "INVEST in America Act," the $715 billion infrastructure package which passed the U.S. House by a vote of 221 to 201 in a vote that closely mirrored party lines.
"Each of the projects I submitted will benefit Palm Beach County and support our most underserved communities by making key infrastructure improvements," said Frankel. "I am pleased that the House Committee on Transportation and Infrastructure saw the same value in these projects and included them in this critical infrastructure bill."
The U.S. Transportation and Infrastructure Committee requested members of Congress submit up to $20 million of local projects, known as Member Designated Projects, better known as bookmarks, to be considered by the committee. These projects had to be included in local transportation plans to qualify. This is additional funding outside of traditional federal grants and transportation funding that the county and cities receive each year.
The following projects were included in the INVEST in America Act, listed here in alphabetical order:
Project Sponsor: Delray Beach
Project Name: Complete Streets Program
Location: Lowson Boulevard from Dover Road to Federal Highway in Delray Beach
Description: Provide bike lanes, sidewalks, landscaping, and improved vehicle lanes.
Requested Amount: $1,106,269
Project Sponsor: Palm Beach County
Project Name: Flavor Pict Road
Location: Palm Beach County
Description: Design, permitting, and other related costs to complete 1.7 miles of new 4-lane roadway and bridge over Florida's Turnpike as the last link of Flavor Pict Road.
Requested Amount: $4,700,000
Project Sponsor: Palm Tran
Project Name: New Public Bus Shelters
Location: Across Palm Beach County
Description: 150 new shelters across Palm Beach County that are critical in delivering quality transportation services to customers, particularly during inclement weather.
Requested Amount: $8,000,000
Project Sponsor: South Florida Regional Transportation Authority
Project Name: New Tri-Rail Train car
Location: Palm Beach County
Description: Additional funding for the purchase of new rolling stock, including vehicles and equipment to enhance and expand South Florida's regional transportation system with improved capacity, reliability, efficiency and connectivity.
Requested Amount: $4,000,000
Project Sponsor: Village of Palm Springs
Project Name: Park Connector Pathway System
Location: Palm Springs
Description: Complete 6.7 miles of an interconnected, pedestrian friendly pathway connecting most of the Village's parks and recreation facilities, Village Hall, Police and Fire Stations, other neighborhoods and transit stops.
Requested Amount: $854,550
Project Sponsor: West Palm Beach
Project Name: Grandview Heights Street Pedestrian Safety Improvements
Location: Grandview Heights, West Palm Beach
Description: Improvements will include new ADA compliant curb ramps and traffic calming facilities, a reconfigured roundabout, road re-paving, new bicycle lanes, and upgrading pavement markings and signage.
Requested Amount: $1,200,000
Latest posts by Florida Daily
(see all)