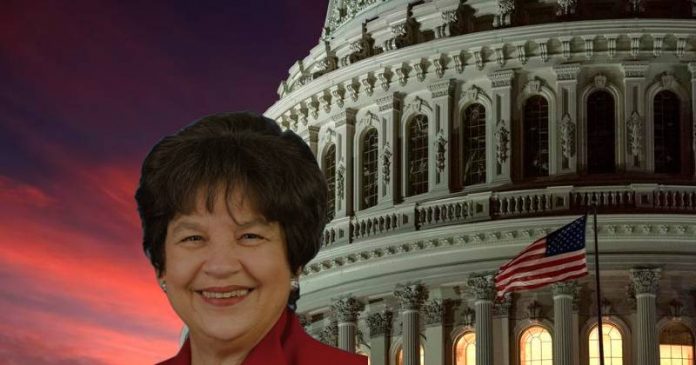 This week, U.S. Rep. Lois Frankel, D-Fla., got her "Speak Out Act," a bill to "prohibit pre-dispute nondisclosure agreements (NDAs) in instances in which sexual harassment or sexual assault has been alleged in violation of federal, tribal, or state law," through Congress.
Last month, Frankel's office offered some of the reasons for the proposal, which she introduced back in June.
"Current law allows the use of NDAs to force employees and consumers to sign away their rights to come forward about a future allegation of sexual harassment or assault. This results in silencing survivors and perpetuates illegal conduct," Frankel's office noted.
Frankel nailed down support from both sides of the aisle with U.S. Reps. Ken Buck, R-Col., Cheri Bustos, D-Ill., David Cicilline, D-RI, Morgan Griffith, R-Va., Pramila Jaypal, D-Wash., Jerry Nadler, D-NY, and Burgess Owens, R-Utah, co-sponsoring the proposal. Buck is the main co-sponsor.
"Sexual harassment in the workplace forces many survivors to pass up on opportunities for advancement, leave their jobs, or their industry altogether," said Frankel last month. "By allowing their stories to be told without pre-imposed penalties, this bill will make workplaces across the country safer and more productive for employers, employees, and consumers."
"This Congress, I have fought to combat workplace harassment and assault by ending the secretive practices that enable sexual predators while keeping victims in the shadows," said Buck. "This March, Congress eliminated pre-dispute forced arbitration in cases of sexual assault and sexual harassment, giving victims a choice of going to court or arbitration to obtain justice. Now it's time to end pre-dispute nondisclosure agreements, which silence victims of assault and harassment and prevent them from speaking out against the perpetrators."
"Last year, the Judiciary Committee heard from four survivors of horrific workplace sexual harassment and assault who had their right to a jury trial taken away by forced arbitration clauses buried in their employment contracts. These clauses are frequently paired with nondisclosure agreements, which predators use to keep their misconduct in the shadows," said Nadler who chairs the U.S. House Judiciary Committee. "Earlier this year, the Judiciary Committee passed the Ending Forced Arbitration of Sexual Assault and Sexual Harassment Act, which prevents these crimes from being forced into secretive arbitration and pursue justice in our courts. Now, I am proud to join my colleagues in continuing our work to eliminate the cultures of silence that permit abusers to hide their crimes by prohibiting NDAs in cases of sexual harassment and assault, allowing survivors to bring their stories out of the shadows. I thank my colleagues, Representatives Frankel, Buck, Cicilline, Jayapal, Griffith, Bustos, and Owens for their leadership on this issue, and I look forward to enacting this legislation that will finally allow the voices of all survivors to be heard."
The bill would "prohibit the use of pre-dispute NDAs between employers and current, former, and prospective employees, as well as independent contractors; prohibit the use of pre-dispute NDAs between providers of goods and services and consumers, and; invalidate existing pred-ispute NDAs in cases that have not yet been filed."
Over in the U.S. Senate, U.S. Sens. Marsha Blackburn, R-Tenn., Kirsten Gillibrand, D-NY, Lindsey Graham, R-SC, and Mazie Hirono, D-Hi., introduced the bill in July. The Senate passed it without opposition at the end of September.
This week, the U.S. House passed the measure with 315 members–215 Democrats and 100 Republicans–backing it and 100 members–all Republicans–voting against it. Eight members–four from each party–did not vote.
Every Democrat in the Florida delegation voted for the bill. Republicans from the Sunshine State divided on the bill. Florida Republican U.S. Reps. Gus Bilirakis, Kat Cammack, Mario Diaz-Balart, Carlos Gimenez, Bill Posey, Maria Elvira Salazar and Michael Waltz voted for the bill. Florida Republican U.S. Reps. Vern Buchanan, Byron Donalds, Neal Dunn, Scott Franklin, Matt Gaetz, Brian Mast, Joe Rutherford, Greg Steube and Dan Webster voted against the proposal.
Frankel and other House backers released a joint statement after the bill was passed on Wednesday.
"The Speak Out Act will change the culture of the workplace making it healthier and more productive," said the members. "Today, one-in-three workers is subjected to NDAs that hide sexual misconduct in order to protect a business's reputation. By making predispute NDAs null and void as they pertain to sexual abuse, we're taking the gag off of survivors and pushing businesses to create safer work environments. We're proud of the bipartisan support the Speak Out Act received in both chambers and look forward to President Biden signing this critical bill."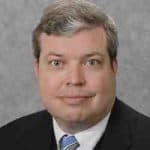 Latest posts by Kevin Derby
(see all)