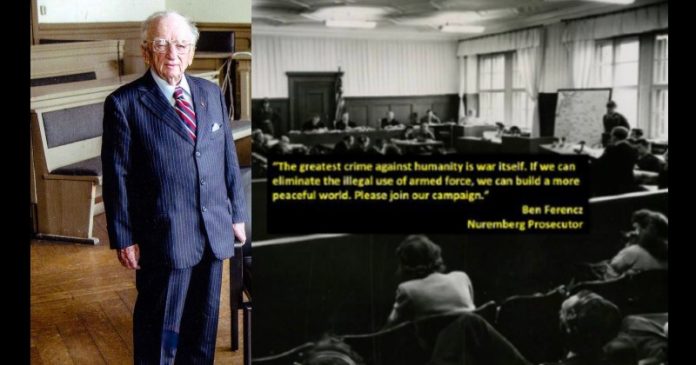 Last week, led by U.S. Rep. Lois Frankel, D-Fla., members of the Florida congressional delegation in the U.S. House helped include a proposal to honor Benjamin Ferencz—the final surviving Nuremberg prosecutor–with the Congressional Gold Medal in the federal omnibus that cleared Congress.
"During World War II, Ferencz served in the U.S. Army and helped collect evidence of Nazi war crimes. After the war, he was honorably discharged with the rank of Sergeant of Infantry and was awarded five medals for his service. Later, he was appointed Chief Prosecutor in the trial that convicted 22 former Nazi Schutzstaffel (SS) officials for their roles in the murder of over a million people," Frankel's office noted when she introduced the proposal back in November 2021. "Over the course of his life, Ferencz has been a tireless advocate for the rule of law and international justice. This remarkable centenarian embodies the best of what the United States—and the American people—offer to the world."
The resolution had the backing of more than 80 U.S. senators and almost 300 U.S. House members, including U.S. Reps. Gus Bilirakis, R-Fla., , Jim McGovern, D-Mass., Chris Smith, R-NJ, and Joe Wilson, R-SC and then U.S. Rep. Ted Deutch, D-Fla.. Other early backers included U.S. Rep. Kat Cammack, R-Fla., Kathy Castor, D-Fla., Mario Diaz-Balart, R-Fla., Maria Elvira Salazar, R-Fla., Darren Soto, D-Fla., and Frederica Wilson, D-Fla.
The resolution cleared the House on a voice vote back in May. Frankel and the main co-sponsors–Bilirakis, McGovern and Wilson–joined U.S. Sen. Kirsten Gilibrand, D-NY, last week in noting that their proposal was included in the omnibus.
"By awarding Ben Ferencz, the last living Nuremberg prosecutor, with the Congressional Gold Medal, Congress is sending an important message: that hate, bigotry, and antisemitism can never be tolerated. This message couldn't come at a more important time with antisemitism and Holocaust denial on the rise," said Frankel. "Mr. Ferencz is a hero of the Jewish community who has dedicated decades of his life to combatting antisemitism, prosecuting those who act on their hatred, and keeping the lessons of the Holocaust alive. It is a privilege to recognize his remarkable, lifelong commitment to justice, peace, and human dignity with the Congressional Gold Medal—Congress's highest expression of honor."
"The Congressional Gold Medal is the highest expression of national appreciation for distinguished achievements and contributions. Certainly, Ben Ferencz, who has spent more than 50 years prosecuting war crimes and genocide, qualifies for this prestigious honor. Throughout history, humanity has encountered many faces of evil. Our brightest moments as an international community have been those in which we present a united front in our efforts to identify and eradicate its presence. Mr. Ferencz has been at the helm leading that important work, and I am humbled to help honor him," said Bilirakis.
"I am honored to have secured the awarding of the Congressional Gold Medal to Benjamin Ferencz, a champion for human rights and the last living Nuremberg prosecutor," said Gillibrand. "As chief U.S. prosecutor during the Nuremberg trials, Mr. Ferencz held Nazi war criminals accountable for their crimes against humanity, and spent the many decades since then fighting for human rights, justice and peace. Mr. Ferencz's life exemplifies what it means to dedicate oneself to compassion, empathy and righteousness. Few people have been more deserving of this tremendous honor."
In April, Gov. Ron DeSantis honored Ferencz with the Governor's Medal of Freedom.
"Ben Ferencz held the Nazis accountable for the atrocities they committed in perpetrating the Holocaust, and it is because of his work as the Chief Prosecutor for the United States at the Nuremberg War Crimes Trials that we have the fortitude today to say never again will we let a tragedy like the Holocaust occur," said DeSantis when he honored Ferencz. "As the last surviving Nuremberg prosecutor, Ben Ferencz is a living legend, and we are proud that he is a Florida resident."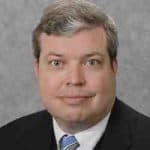 Latest posts by Kevin Derby
(see all)