 From her perch on the U.S. Labor, Health and Human Services, Education and Related Agencies Appropriations Subcommittee, U.S. Rep. Lois Frankel, D-Fla., helped shape the largest non-defense related appropriations bill on Capitol Hill last week.
On Wednesday, the Labor and Health and Human Services (LHHS) appropriations bill cleared the U.S. House Appropriations Committee on a party line 30-23 vote. The bill contains $189.9 billion in base discretionary funding, an $11.8 billion increase from last year and $48 billion more than what President Donald Trump proposed.
Frankel weighed in on the bill on Thursday as it moves to the House floor.
"This bill helps all Floridians – from veterans pursuing education to working families who need quality, affordable child care," said Frankel. "By fighting 'For The People,' Democrats are investing in public health, arts and education, and programs that enrich the lives of our children, students, and all Americans."
Frankel pointed to parts of the bill including:  adding $10 million for Veterans Student Service Centers,  $1.3 billion for 21st Century Community Learning Centers, $35 million for Arts in Education, $257 million for the Institute of Museum and Library Services, $41 billion for the National Institutes of Health (NIH),  $2.3 million for Alzheimer's disease research, $3 billion for HIV/AIDS research, $195 million for the Cancer Moonshot project, $110 million for the Teen Pregnancy Prevention Program, $7.7 billion for the Child Care and Development Block Grant, $11.6 billion for Head Start, $175 million for the Family Violence Prevention and Services Act, $400 million for the Title X Family Planning Program, $13 billion for the Social Security Administration's operating expenses, $3.5 million for the National Human Trafficking Resource Hotline,  $12 million for the Domestic Violence Hotline,  $2.3 billion for refugee and entrant assistance,  $5 million for Holocaust Survivors and $4.1 million for the Violence Against Women health initiatives.
First elected to Congress in 2012 after a long career in Florida politics including leading Democrats in the state House and serving two terms as mayor of West Palm Beach, Frankel is one of the co-chairs of the Democratic Women's Caucus.
Kevin Derby can be reached at Kevin.Derby@floridadaily.com.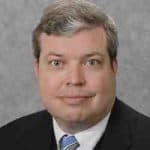 Latest posts by Kevin Derby
(see all)