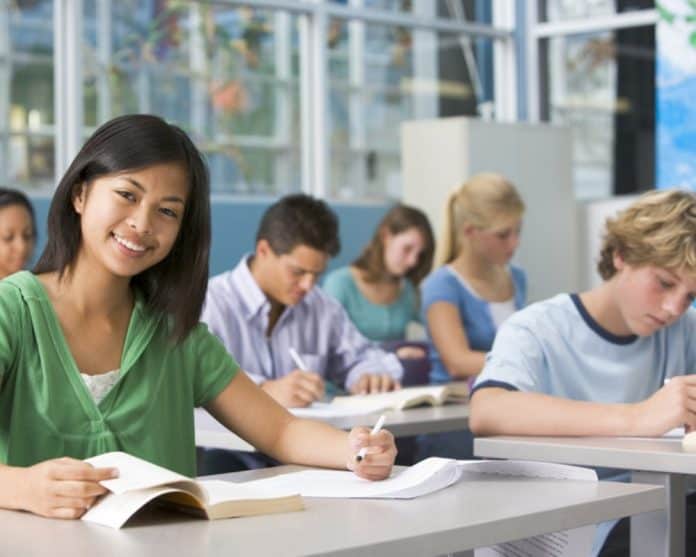 With the help of U.S. Rep. Michael Waltz, R-Fla., last week, U.S. Rep. Lois Frankel, D-Fla., brought back the "Keeping Girls in School Act" which, supporters say, will "support the economic and educational empowerment of girls globally."
First introduced in 2018 by Frankel and U.S. Rep. Susan Brooks, R-Ind., the congresswoman brought the proposal back last week and rounded up almost a dozen backers including Waltz who is the main Republican co-sponsor. Other backers include U.S. Rep. John Rutherford, R-Fla.,
"Today, over 130 million girls worldwide are not in school," Frankel's office noted. "While the U.S. has been the global leader in efforts to expand and improve educational opportunities, particularly for girls, there is still more work to be done because every child deserves an equal opportunity to access quality education. This legislation brings attention to the systemic barriers preventing girls from accessing secondary education; barriers such as child marriage, religious or ethnic discrimination, female genital mutilation and poor safety traveling to schools."
The bill looks to keep girls around the world in secondary schools listing 14 barriers they currently face, "authorizes a budget-neutral funding mechanism where USAID is directed to enter into results-based financing and/or traditional grant project proposals to reduce these barriers adolescent girls face" and relying on public-private partnership and development impact funds to "leverage real results with measurable outcomes." The bill also requires that the U.S. Global Strategy to Empower Adolescent Girls be reviewed and updated every five years.
"The Keeping Girls in School Act focuses on closing the gender gap for adolescent girls and keeping them in school at the secondary level, a time when girls are most at risk of dropping out of school due to forced marriage, pregnancy, and other family pressures," insisted Frankel's office "The economic benefits of girls' education are substantial and can help lift households, communities and nations out of poverty. Keeping girls in secondary school could: add $92 billion to the economies of low and middle-income nations; cut child deaths by 50 percent; reduce child marriage by 66 percent; decrease violent conflict by 37 percent; and increase girls' future wages by up to 20 percent for every year enrolled."
"When girls are educated their futures are brighter. This means greater prosperity and security for their families, communities, and the world," Frankel said on Thursday. "Eleven million girls are at risk of never returning to school around the world right now, which means there are 11 million reasons that we need to care about this issue. This bill will tackle the barriers keeping girls out of school, and help build a more peaceful, prosperous, and equitable world."
"As a Green Beret who has operated all over the world, I have seen firsthand that in societies where women thrive, extremism doesn't," said Waltz. "Adolescent girls are disproportionately at risk of dropping out of school than boys. The Keeping Girls in School Act will help ensure girls can safely access the proper education they deserve. Girls' education is essential to our national security and this legislation will help make the United States and the world safer places."
Frankel was able to get the bill through the House at the start of last year but it did not clear the U.S. Senate where U.S. Jeanne Shaheen, D-NH, and U.S. Sen. Lisa Murkowski, R-Alaska, have championed the proposal.
"When girls are empowered with access to quality education, it sets their societies on the fast track for success and economic development. That's why addressing the global gender education gap must be a critical U.S. policy priority," said Shaheen. "I'm proud to reintroduce bipartisan legislation that requires a global strategy to address barriers impeding education while getting to the root causes of these disparities. I'm glad to partner with Senator Murkowski on this crucial legislation to make clear the U.S. has a moral obligation to act now to protect and educate girls across the world."
"On the global scale, there are a staggering number of girls who are not in school because their attendance is deterred by unsafe environments, forced marriages, domestic violence, harassment, or poor socioeconomic status. These are all tragic obstacles, but through this legislation we have an opportunity to help," said Murkowski. "Education is a key factor in creating a healthy, successful future, both for individuals and for society at large. I'm proud to reintroduce legislation that will help break down barriers and give millions of girls in primary school and for young women pursuing a secondary education the chance to make attending school a reality."
Frankel's bill was sent to the U.S. House Foreign Affairs Committee last week.
Reach Kevin Derby at kevin.derby@floridadaily.com.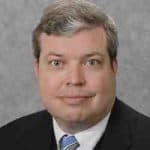 Latest posts by Kevin Derby
(see all)