 This week, the Women, Peace and Security (WPS) Caucus on Capitol Hill, led by U.S. Reps. Lois Frankel, D-Fla., and Michael Waltz, R-Fla., sent a letter to U.S. Sec. of State Anthony Blinken to encourage the U.S. State Department to work closely with, and promote the inclusion of, Afghan women leaders and organizations in all future efforts to bring peace, stability, and prosperity to Afghanistan.
"We are concerned about the impact of a possible power-sharing agreement between the Afghan Government and the Taliban. Although such proposals include directives to provide special consideration for, and inclusion of, women in government positions, that does not guarantee their representation. Any new government structure should ensure women have meaningful representation to help safeguard their rights," the caucus members wrote.
"In last month's Extended Troika in Moscow, women were woefully underrepresented. Therefore, should additional peace talks come to fruition in Istanbul, Turkey, we urge you to ensure increased women's participation and to amplify women's voices both at the formal negotiating table, and in informal civil society-driven events, discussions, and processes. Afghan women leaders and civil society organizations have been meeting and mobilizing for years to gather input from women on what is needed to build peace in their communities and across the country. This vital information must be taken into account and should not be overlooked," they continued.
More than a dozen members of the caucus signed the letter including U.S. Rep. Ted Deutch, D-Fla., the chairman of the U.S. House Middle East and North Africa Subcommittee.
On April 1, the WPS Caucus held an event with Fatima Gailani, Fawzia Koofi, Habiba Sarabi, and Sharifa Zurmati, the four women negotiators on the Afghan government's Peace Negotiation Team. The negotiators voiced concern about full U.S. troop withdrawal without an Afghan government-supported settlement and reiterated that no outcome would be sustainable without protecting the gains made by Afghan women and girls.
A new round of peace talks is expected to begin in Istanbul, Turkey this month.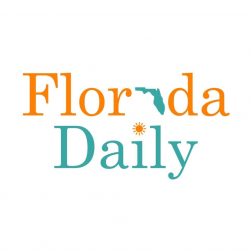 Latest posts by Florida Daily
(see all)