 This week, U.S. Rep. Lois Frankel, D-Fla., announced that she will serve on the U.S. House Committee on Veterans Affairs.
Frankel weighed in on her new assignment on Wednesday.
"As a mother of a proud U.S. Marine war veteran, taking care of our brave men and women in and out of uniform is personal for me, and I am honored to have been selected for this new committee assignment," said Frankel. "My first focus will be to make sure that all veterans who qualify based on current CDC guidance are able to get the COVID-19 vaccine through the VA health care system."
Frankel will stay on the U.S. House Appropriations Committee where she sits on the U.S. House Energy and Water Development; the Labor, Health and Human Services; and the State and Foreign Operations Appropriations Subcommittees.
One of the co-chairs of the Democratic Women's Caucus (DWC), Frankel was first elected to Congress in 2012 after decades of political service including serving as mayor of West Palm Beach and in the Florida House.
Representing parts of Palm Beach County, Frankel sits in a secure Democratic district. In November, Frankel routed Republican Laura Loomer, taking 59 percent while her opponent garnered 39 percent.
Reach Kevin Derby at kevin.derby@floridadaily.com.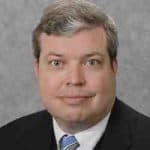 Latest posts by Kevin Derby
(see all)