 A congresswoman from the Sunshine State is leading the Democratic Women's Caucus in calling for the U.S. House Oversight and Reform Committee and the U.S. House Judiciary Committee to investigate Jeffrey Epstein's suicide and a plea deal he made back in 2008.
Epstein, a financier and registered sex offender, was arrested last month on federal charges for sex trafficking of minors in two states including Florida. Earlier this month, despite being imprisoned, Epstein killed himself. He served time more than a decade ago in Florida for soliciting an underage girl for prostitution and served 13 months which included work release despite officials finding more than 30 victims. Epstein received a plea deal from then U.S. Attorney Alexander Acosta. Last month, Acosta resigned as U.S. Secretary of Labor after drawing fire for the deal he offered Epstein.
U.S. Rep. Lois Frankel, D-Fla., one of the co-chairs of the Democratic Women's Caucus, rounded up more than 40 representatives to sign a letter calling for the two committees to investigate Epstein's plea deal and his death.
"While we cannot undo the damage Epstein has caused the victims of his abuse, the survivors of Epstein's exploitation and manipulation deserve a forum to be heard and both they and the public deserve transparency and answers to unresolved questions. The victims should be given an opportunity to tell their own stories and the government and law enforcement officials involved be required to explain under oath the highly unusual treatment afforded to Jeffrey Epstein," the representatives wrote.
Florida Democrat U.S. Reps. Kathy Castor, Alcee Hastings, Stephanie Murphy, Debbie Wasserman Schultz, Donna Shalala and Frederica Wilson signed the letter.
"Epstein's victims deserve justice and the public needs to know why a prolific child molester got a slap on the wrist instead of a long prison sentence," said Frankel on Tuesday. "Persons with relevant information should be questioned under oath and survivors should be given a forum to be heard if they so desire."
After news broke about the suicide earlier this month, U.S. Sen. Rick Scott, R-Fla., called Epstein a "coward" and said the Federal Bureau of Prisons should "provide answers" on his suicide.
"The victims of Jeffrey Epstein's heinous actions deserved an opportunity for justice. Today, that opportunity was denied to them. The Federal Bureau of Prisons must provide answers on what systemic failures of the MCC Manhattan or criminal acts allowed this coward to deny justice to his victims," Scott said.
Reach Kevin Derby at kevin.derby@floridadaily.com.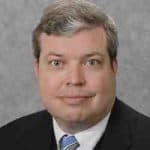 Latest posts by Kevin Derby
(see all)