 When the U.S. House meets at the start of next year, U.S. Rep. Lois Frankel, D-Fla., will remain as one of the chairs of the Democratic Women's Caucus (DWC).
Frankel, U.S. Rep. Brenda Lawrence, D-Mich., and U.S. Rep. Jackie Speier, D-Calif., were all re-elected as co-chairs of the DWC. U.S. Rep. Veronica Escobar, D-Tex., and U.S. Rep. Deb Halland, D-NM, were re-elected to serve as vice chairwomen.
The DWC announced last week that it will introduce a new freshman representative position next year which "will be decided by the incoming caucus members in the coming weeks."
The leaders of the DWC released a joint statement on Thursday as they look ahead to the next two years.
"Women delivered a Democratic majority in 2018 and helped maintain it in 2020, but our work has only just begun," they said. "The leadership of the Democratic Women's Caucus stands united in the common purpose of improving the lives of all families by advocating for universal child care; pay equity; access to health care, including reproductive health care; paid family and medical leave; retirement security; freedom from violence; and much more. We look forward to working with the incoming Biden-Harris administration to further these goals and ensure women and families have the tools they need to succeed as we build back better from a pandemic that has disproportionately impacted women and four years of attacks against our basic rights and freedoms."
The DWC noted it anticipates having 91 members next year.
Frankel was first elected to Congress in 2012 after decades of political service including serving as mayor of West Palm Beach and in the Florida House.
Reach Kevin Derby at kevin.derby@floridadaily.com.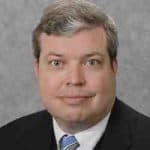 Latest posts by Kevin Derby
(see all)