With Democrats ready to take control of the U.S. House, a Democrat from Florida looks to have a higher profile, especially on women's issues.
First elected to Congress in 2012 after a long career in Florida politics including leading Democrats in the state House and serving two terms as mayor of West Palm Beach, U.S. Rep. Lois Frankel, D-Fla., is one of the leaders of the Democratic Women's Working Group (DWWG) and she is using that position to take aim at the Trump administration.
This week, Frankel led efforts to get almost 80 House Democrats to send a letter to U.S. Education Sec. Betty DeVos'efforts to reform Title IX of the Education Amendments Act of 1972 (Title IX).
"The letter urges Secretary DeVos to withdraw these dangerous proposed policy changes and arrange meetings with a broad range of survivors and survivor advocacy organizations to develop meaningful guidance on Title IX that protects all students," Frankel's office noted.
"This rule is a blatant attempt to silence survivors of sexual harassment and violence and force them back into the shadows. A year after the Me Too movement went viral, we will not tolerate a system that shames and blames victims," the representatives wrote. "The epidemic of sexual harassment and violence in our K-12 schools and on college campuses continues to be a threat to students' rights to pursue their education. We cannot condone proposals that will result in fewer survivors coming forward to report their assaults and make it harder for those who do to seek justice. You must do more, not less, to ensure the safety of students across the country."
Frankel rounded up 78 signers including Florida Democrat U.S. Reps. Kathy Castor, Alcee Hastings, Al Lawson, Darren Soto, Debbie Wasserman Schultz and Frederica Wilson.
"The proposed regulation under Title IX, the federal civil rights law that prohibits discrimination on the basis of sex in education programs or activities that receive federal funding, was developed after more than a year of research, deliberation, and gathering input from students, advocates, school administrators, Title IX coordinators, and other stakeholders," the U.S. Education Department noted when it unveiled the reforms in the middle of November.
"The Department's proposed rule takes the important and historic step of defining sexual harassment under Title IX and what it means for a student to report it, requires schools to respond meaningfully to every report of sexual harassment, and ensures that due process protections are in place for all students," the department added. "The Department's proposed rule seeks to ensure that all schools clearly understand their legal obligations under Title IX and that all students clearly understand their options and rights."
"Throughout this process, my focus was, is, and always will be on ensuring that every student can learn in a safe and nurturing environment," said DeVos. "That starts with having clear policies and fair processes that every student can rely on. Every survivor of sexual violence must be taken seriously, and every student accused of sexual misconduct must know that guilt is not predetermined. We can, and must, condemn sexual violence and punish those who perpetrate it, while ensuring a fair grievance process. Those are not mutually exclusive ideas. They are the very essence of how Americans understand justice to function."
In the meantime, Frankel continues to cast a larger shadow. Two weeks ago, as chairwoman of DWWG, Frankel weighed in on the results of the 2018 election cycle, noting how the influx of new Democratic congresswomen coming to Capitol Hill.
"Congratulations and a warm welcome to at least 35 Democratic women newly elected to Congress," Frankel said. "From veterans, medical professionals, attorneys, CIA officers, and teachers – our caucus is expanding to include an even more diverse and impressive group of women. With these fresh faces and the majority, I look forward to working together to fight for women and families on issues like affordable health care and child care, and equality in the workplace with equal pay, paid family and medical leave, and strong policies to combat workplace harassment."
For her part, Frankel had an easy assignment this year as she faced no opposition in her efforts to win a fourth term in Congress.
Kevin Derby can be reached at Kevin.Derby@floridadaily.com.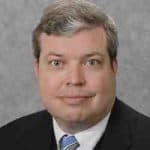 Latest posts by Kevin Derby
(see all)