 On Wednesday, U.S. Rep. Lois Frankel, D-Fla., took to the House floor to support U.S. Rep. Bobby Scott's, D-Va., "Protecting Older Workers Against Discrimination Act" which, the congresswoman's office insisted, "would ensure older workers will once again have the same legal protections against age discrimination as those that exist for discrimination based on race, sex, nationality, and religion."
The bill passed the house by a vote of 261 to 155 and now goes to the Senate.
Frankel said the following on the House floor:
Thank you, Mr. Speaker, and thank you to Mr. Scott and my colleagues for their work on this bill.
Ben Franklin signed the Declaration of Independence at age 70.
Grandma Moses started painting at age 76.
We should never, ever put an age limit on our dreams, or the ability to make a living.
But here's the thing, Mr. Speaker.
You can be a dedicated employee and having spent decades building a career that you're proud of, taking care of your family, putting your kids through college, saving for your future, and needing—and wanting—to work., and then one day when you're ready, retire with dignity.
And then, out of nowhere, your life is shattered. Your bosses say: "You're fired."
They list their reasons; however, you know the truth: you've been let go to make way for a younger employee.
And now you are without a salary, without your health insurance, and you know your odds of getting a new job are slim when you're competing with 20-year-olds and 30-year-olds who are willing to work for lower wages and fewer benefits.
And for too many seniors, Mr. Speaker, this is a reality.
Nearly three in five older workers have experienced age-based discrimination, not only unfairly depriving the worker of a paycheck, but taking valuable workers out of the workforce.
And now, a Supreme Court decision has made it even harder to prove age discrimination.
The Protecting Older Workers Against Discrimination Act will give senior workers the protections they deserve, and society the workers that we need.
The poet Robert Browning said, "Grow old with me! The best is yet to be."
I urge my colleagues to support this very, very good bill. And I yield back.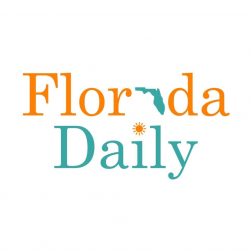 Latest posts by Florida Daily
(see all)