While she is not taking sides in the presidential primaries, this week, U.S. Rep. Lois Frankel, D-Fla., is backing a fellow member of the Florida delegation to be on the Democratic ticket.
Frankel told the Palm Beach Post that she backed U.S. Rep. Val Demings, D-Fla., to be on the ticket.
"They say Stacy Abrams, but I'm with Val Demings all the way," Frankel told the Palm Beach Post.
Demings checks off a number of boxes if paired with some Democrats including former Vice President Joe Biden, U.S. Sen. Bernie Sanders, I-Vt., former New York City Mayor Mike Bloomberg and former South Bend Mayor Pete Buttigieg. As an African-American woman who served more than a quarter of a century in law enforcement and who is from a key swing state, Demings makes a lot of sense on the ticket. Demings is currently in the national spotlight as one of the House impeachment managers. With such a high profile, Demings will be garner more attention–and should, in theory, be vetted more–than most House members in the veepstakes.
Most House members simply don't command much attention–which helps explain why they are almost never added to national tickets. The only politician who ever went from the House to the presidency was James A. Garfield back in 1880. Even as running mates, House members usually hurt the ticket more than help it. Paul Ryan didn't do much for Mitt Romney in 2012–the GOP ticket couldn't even carry Ryan's home state of Wisconsin–but he didn't greatly hurt the ticket. The same can't be said for William Miller who helped drag Barry Goldwater down in 1964  While she faced questions about her husband's business dealing, Geraldine Ferraro, Walter Mondale's running mate, helped the ticket as the first woman on a major party's presidential ticket but not enough to carry her home state of New York as the Reagan-Bush ticket cruised to victory.
In her two terms in Congress and in her distinguished law enforcement career, which saw her rise to become Orlando's police chief, Demings has impressed. But the last politician who moved directly from the House to the vice presidency was John Nance Gardner who was FDR's first running mate. Before that, it was Sunny Jim Sherman, the longtime New York congressman who was William Howard Taft's understudy. Simply put, members of the House can't always deliver their states–Ryan, Ferraro and Miller didn't–since they have never won a statewide election. They are also largely untested and unknown.
Demings has some potential to be sure and makes sense at first glance as a running mate for some of the leading Democratic contenders. But Frankel is putting the cart before the horse here. Let's see how Demings does in the national spotlight before launching the bandwagon.
Kevin Derby wrote this analysis. He can be reached at kevin.derby@floridadaily.com.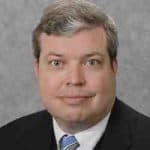 Latest posts by Kevin Derby
(see all)