 A congresswoman from the Sunshine State has thrown her support behind a bill from the top Republican on the U.S. House Foreign Affair Committee to "promote the empowerment, economic self- sufficiency, and prosperity of women globally" which has the support of Ivanka Trump.
U.S. Rep. Lois Frankel, D-Fla., is a key backer of U.S. Rep. Michael McCaul's, R-Tex., "Women's Global Development and Prosperity (W-GDP) Act." Other backers of the proposal include U.S. Rep. Chrissy Houlahan, D-Penn., and U.S. Rep. Ann Wagner, R-Mo.
The bill "codifies the interagency WGDP initiative by promoting three key pillars of effort: women prospering in the workforce; women Succeeding as entrepreneurs; women enabled in the economy." The proposal would also create two senior federal positions and the Interagency Steering Group and Advisory Council to implement the initiative.
McCaul praised the Trump administration's efforts on the W-GDP initiative as he introduced the proposal.
"When women are empowered to be active participants in their community, economy and society, countries are more stable and prosperous. Our legislation will build on the tremendous success of the administration's W-GDP initiative, which reached 12 million women in developing countries in its first year alone and seeks to reach 50 million by 2025. This whole-of-government effort will help women support their families, contribute to their local economies, and increase prosperity worldwide," said McCaul. "From fighting instability and terrorism to promoting economic development abroad, women's empowerment is critical to our foreign policy objectives and national security. The biggest threat to extremism is an empowered woman. I am proud to lead this effort in the House and will continue working across the aisle to lift up women across the globe."
"I thank Representatives McCaul, Houlahan, Wagner and Frankel for introducing the Women's Global Development and Prosperity Act of 2020 (W-GDP Act) today! I applaud their leadership advancing women's economic empowerment and am grateful for their hard work. The W-GDP Act builds on the bipartisan, bicameral support for the administration's trailblazing W-GDP Initiative and I look forward to working with Congress to see this legislation signed into law," said Ivanka Trump who is an advisor to her father, President Donald Trump.
"There's a clear link between women's economic success and global prosperity. When women and girls have access to tools to support their families, their communities and the world are safer, stronger, and more prosperous and peaceful," said Frankel on Monday.
"Empowering women to lift themselves up builds stronger, more prosperous communities and equips new generations with the necessary tools to support their families and thrive. I am proud to work with my colleagues on both sides of the aisle and with the administration to make global women's empowerment a priority, something that, besides simply being the right thing to do, has paid dividends economically.  Our ongoing work on W-GDP initiatives has been shown to promote peace, stability, and growth, and disrupts terrorist activity across the world," said Wagner.
"Data shows that when women are empowered, communities are more prosperous, and the world is more stable and more peaceful," said Houlahan. "That's why I'm proud to introduce the W-GDP Act, a bipartisan and bi-cameral effort that will push women and women's issues to the forefront of U.S. foreign policy. This legislation works to ensure women around the world have the tools to succeed as entrepreneurs and leaders. As a successful entrepreneur, I know firsthand the challenges and roadblocks women face – challenges which are particularly exacerbated in places where women are denied basic rights. I'm glad that on this meaningful issue we are able work together to address gender inequity around the globe."
McCaul's bill was sent to the House Foreign Affairs Committee last week.
U.S. Sen. Lindsey Graham, R-SC, and U.S. Sen. Jeanne Shaheen, D-NH, are championing the bill over in the U.S. Senate.
Reach Kevin Derby at kevin.derby@floridadaily.com.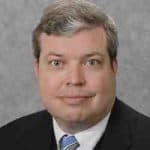 Latest posts by Kevin Derby
(see all)