Despite winning a congressional seat by the skin of his teeth last time out, U.S. Rep. Charlie Crist, D-Fla., is looking to rally Democrats behind a challenger running against a Republican U.S. senator in Nevada.
Crist urged backers this week to support U.S. Rep. Jacky Rosen, D-Nev., as she continues her bid to unseat U.S. Sen. Dean Heller, R-Nev., in one of the most closely watched Senate race in the nation.
"We need to flip the entire Senate blue. One of our best chances to do just that is in Nevada where my good friend Jacky Rosen is running," Crist emailed supporters on Thursday.
"Right now, Jacky is within two points of flipping this red seat blue. We're just five days out from the election, so this race is going to come down to the wire.
"CNN reports that every path for Democrats to take back the Senate runs through Nevada – so this race is a must-win," Crist added. "I've had the honor of serving with Jacky these past two years. I know she'll be the fighter working families need."
Crist insisted this race is "crucial to Democrats flipping the Senate."
This was not the only race Crist was focused on this week. He joined fellow Florida Democrat U.S. Reps. Lois Frankel, Alcee Hastings, Debbie Wasserman Schultz and Frederica Wilson on a call with the media on Wednesday, taking aim at "Ron DeSantis and Donald Trump's divisive politics" and insisting "the state needs a governor like Andrew Gillum who will bring Floridians together."
Crist has been on the Florida political stage for two decades, running for the U.S. Senate in 1998 but coming up short and winning three state Cabinet offices–education commissioner, attorney general and governor–as a Republican between 2000 and 2006. In 2010, after being caught in the primary by Marco Rubio, Crist left the GOP to run for the U.S. Senate with no party affiliation but lost. After the 2012 election, Crist joined the Democrats and ran again for governor but lost to Gov. Rick Scott in 2014.
Two years later, Crist bounced back, edging U.S. Rep. David Jolly, R-Fla., in a close election, winning 52 percent to 48 percent, to represent parts of Pinellas County. Standing in his way for a second term is Republican George Buck, a businessman and educator who served as a firefighter and in the Army and Air Force. Despite this having been a swing district two years ago, Crist is a heavy favorite to defeat Buck next week.
Despite that, Crist launched a TV spot two weeks ago in which he ignored Buck and focused on constituent services.
"I give my cell number out to constituents," Crist says in the ad. "After all, you're my boss. So whether it's delivering benefits to Florida veterans, voting down the age tax on Florida seniors, or even trying to bring a little more civility and decency to Congress, you know I'm always on call for you."
Kevin Derby can be reached at Kevin.Derby@floridadaily.com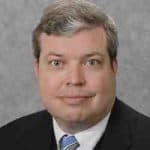 Latest posts by Kevin Derby
(see all)