This week, state Sen. Loranne Ausley, D-Tallahassee, and state Rep. Christine Hunschofsky, D-Parkland, filed legislation "to repeal language in Florida Statute Section 569.0025 and Section 569.315 that prohibits local governments in Florida from enacting laws to prevent youth tobacco use" and "repeal the preemption on 'the establishment of the minimum age for purchasing or possessing, and the regulation for the marketing, sale, or delivery of,' tobacco and nicotine products."
The legislators weighed in on the proposal at the start of the week.
"The need to protect youth from all tobacco products, including e-cigarettes is critically important," said Ausley. "But, Florida's communities hands are tied due to current law's tobacco preemption. By repealing this preemption, communities will be able to make decisions based on their own local needs and better protect our children and youth from the harm of tobacco and nicotine products."
"Florida is a large and diverse state, where the needs of different cities and counties vary widely. Because of this, we must give local governments the ability to develop the best laws to protect their citizens," said Hunschofsky. "We hope that our fellow lawmakers will support this appeal."
The proposal has the support of the American Cancer Society Cancer Action Network, the American Heart Association, the American Lung Association, Americans for Nonsmokers Rights, the Campaign for Tobacco-Free Kids and Preventing Tobacco Addiction Foundation/Tobacco21. The groups released a joint statement in support of the legislation.
"Florida kids are continuing to use tobacco at alarming rates, with almost one in four (21.6 percent) high schoolers reporting use of e-cigarettes in 2020. We need to enact laws that are proven to reduce tobacco use. Our organizations believe that local governments should be allowed to respond to public health issues, like the youth e-cigarette epidemic, in ways that work for their communities. We are actively opposed the inclusion of the preemptive language in Senate Bill 1080 during the 2021 legislative session and we support efforts to repeal it," the organizations said in the join statement.
"In Florida, approximately 192 local policies were enacted to reduce youth tobacco use and, as of October 1, 2021, are now invalidated because of the legislation enacted last year. Policies included licensing tobacco retailers, restricting tobacco product placement in retail stores, and zoning requirements for the location of tobacco businesses relative to schools and youth-oriented facilities," they added. "By blocking the power of local elected officials to protect kids and failing to take any meaningful action at the state level, we risk another generation addicted to deadly tobacco products. Preventing local control over the sale and marketing of tobacco products has been a favorite tactic of the tobacco industry to stop the passage of effective policies to reduce tobacco use and save lives. We applaud Representative Hunschofsky and Senator Ausley for working to repeal tobacco preemption, and also urge other Florida lawmakers to support this change."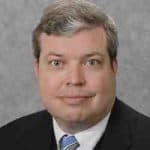 Latest posts by Kevin Derby
(see all)