Last week, the U.S. Air Force announced its two finalists for the next bases for the KC-46A Pegasus–and a location in the Sunshine State list made the list.
"The candidate locations to host the next KC-46A Reserve component are Beale Air Force Base, California, Grissom Air Reserve Base, Indiana, Joint Base Andrews-Naval Air Field, Washington, Maryland, March ARB, California, Niagara Falls ARB, New York, and Tinker AFB, Oklahoma," the Air Force announced. "The candidate locations selected for the next KC-46 active-duty component are Fairchild AFB, Washington, and MacDill AFB, Florida.
"A total of 12 KC-46As will replace Air Force Reserve Command KC-135 Stratotankers at one of the six candidate locations and 24 KC-46As will replace active-duty KC-135s at one of the two candidate locations," the Air Force continued. "The KC-46A brings many enhanced capabilities over the legacy KC-135, including boom and drogue refueling on the same sortie, worldwide navigation and communication, airlift capability on the entire main deck floor, receiver air refueling, improved force protection, and multi-point air refueling capability."
At the end of last week, U.S. Rep. Kathy Castor, D-Fla., weighed in on why the Air Force should choose MacDill, replacing the current 24 KC-135s there with the same number of KC-46As.
"The KC-46 is a next generation tanker aircraft, and locating the planes and personnel at MacDill would be an ideal choice. We do not have encroachment issues like other bases, and have well-paved runways, capacity in our hangers, and accessible refueling areas. MacDill would make logistical and financial sense," Castor said on Friday.
"Tampa is a 'tanker town,' and we intend to keep it that way. Our neighbors are united in support of the missions and military service members at MacDill. MacDill is a major economic engine that generates over $4.1 billion a year for our local economy, protects and defends our nation, and is the home to thousands of brave men and women in uniform and their families. In the days ahead, just like we did when MacDill had previously been considered for upgraded tankers and additional KC-135s, community leaders will make our case to the Air Force to locate the new tankers in Tampa sooner rather than later," Castor added.
"Clearly, the air mobility mission remains vital to our national security and the upgraded tankers will strengthen that mission in the decades ahead," Castor concluded.
In the meantime, the Air Force will conduct surveys at the sites over the summer and is expected to announce a decision in the fall.
Reach Kevin Derby at kevin.derby@floridadaily.com.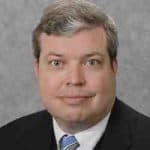 Latest posts by Kevin Derby
(see all)