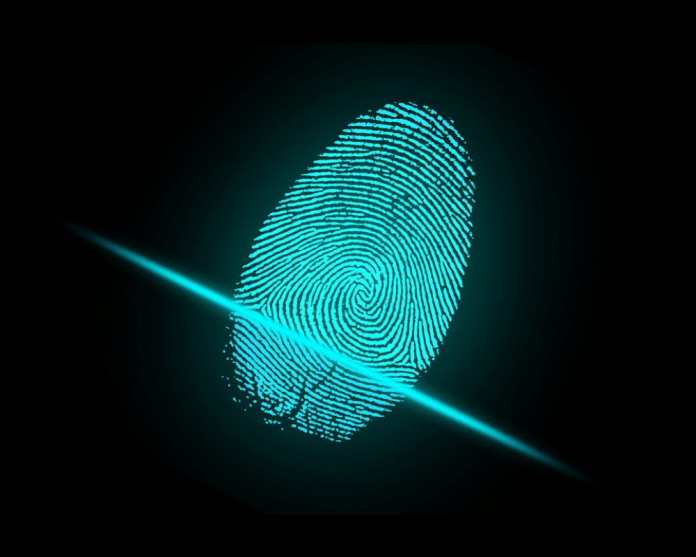 Three Men Sentenced For Four Carjackings In Central Florida
U.S. District Judge Paul Byron has sentenced Jeffrey Noel, Herichie Paul and Awetu Megersa to 25, 16, and 13 years in federal prison, respectively, for carjacking and possessing a firearm in furtherance of a crime of violence.
According to the U.S. Department of Justice and court documents, Noel, Paul and Megersa were part of a carjacking crew that carjacked four victims at gunpoint in Orange, Osceola, and Seminole counties during the first week of January 2017. One victim, a fast-food delivery driver, was confronted by the defendants and others while attempting to deliver food to an abandoned apartment in Orange County. The defendants forced the victim into the apartment at gunpoint and then removed the victim's clothing, cellphone, wallet, and the keys to his minivan. A few days later, another victim was carjacked at gunpoint as he was returning from work.
This case was investigated by the FBI. It was prosecuted by Assistant United States Attorney Nathan W. Hill.
---
Man Who Detonated Explosive Device In Tampa Pleads Guilty To Federal Destructive Device Charge
United States Attorney Maria Chapa Lopez announced that Joseph David Caltagirone pleaded guilty to possessing an unregistered destructive device. Caltagirone faces a maximum penalty of 10 years in federal prison. A sentencing date has not yet been set.
According to court documents, on April 11, 2018, members of the Tampa Police Department Bomb Squad were conducting training on North 12th Street in Tampa when they heard a loud explosion. The officers observed a large greyish-white smoke plume several blocks away, rising above East Columbus Drive. They canvassed the neighborhood, eventually ending up at Caltagirone's residence.
Inside that residence, officers discovered PVC piping, a hobby fuse, and precursor chemicals such as potassium nitrate, air float charcoal, and sulfur. Officers also discovered an assembled destructive device resembling a "pipe bomb." The device had been constructed using a PVC pipe and an improvised wire initiator. The pipe contained an explosive mixture called Tannerite. Exploding the device would have projected PVC fragments at high velocities in all directions. Caltagirone admitted to having designed, constructed, and possessed the devices.
This case was investigated by the Bureau of Alcohol, Tobacco, Firearms and Explosives and the Tampa Police Department. It is being prosecuted by Assistant United States Attorney Frank Murray.
This case was brought as part of Project Safe Neighborhoods (PSN), a program that has been successful in bringing together all levels of law enforcement to reduce violent crime and make our neighborhoods safer for everyone. In the Middle District of Florida, U.S. Attorney Maria Chapa Lopez coordinates PSN efforts in cooperation with various federal, state, and local law enforcement officials.
---
Tampa Woman Pleads Guilty To Money Laundering Conspiracy Related To IRS Impersonation Scams
United States Attorney Maria Chapa Lopez announced that Brenda Dozier has pleaded guilty to conspiracy to commit money laundering. Dozier faces a maximum penalty of 20 years in federal prison. Pursuant to her plea agreement, Dozier has agreed to pay approximately $225,000 in restitution to the victims of the conspiracy and has consented to a forfeiture money judgment in the same amount. A sentencing date has not yet been set.
According to the plea agreement, from July 2015 through at least November 2015, Dozier laundered money that had been extorted from U.S. residents by conspirators residing in the states and overseas. India-based conspirators extorted money by impersonating IRS officers and misleading multiple victims to believe that they owed money to the IRS and would be arrested and fined if they did not immediately pay their alleged back taxes. As part of the conspiracy, Dozier opened bank accounts, which she used to receive the fraud proceeds, typically via interstate wire transfers. Once Dozier had retrieved the proceeds, she provided the money to her co-conspirators. Dozier was paid for opening the accounts and conducting the transactions.
On October 11, 2018, three co-conspirators, Nishitkumar Patel, Hemalkumar Shah, and Sharvil Patel were charged in a related case with conspiracy to commit wire fraud and extortion, and with individual counts alleging wire fraud, extortion, money laundering, and aggravated identity theft for their roles in this scheme. Their trials are scheduled to begin in April 2019.
This case was investigated by the Treasury Inspector General for Tax Administration (TIGTA), the Internal Revenue Service – Criminal Investigation, the Florida Department of Law Enforcement, and the Tampa Police Department. It is being prosecuted by Assistant United States Attorney Rachel K. Jones.
---
Sex Offender Sentenced To 14 Years For Possession Of Child Pornography
U.S. District Judge Paul G. Byron has sentenced David Gilbert to 14 years in federal prison for possessing child pornography. Gilbert had pleaded guilty on September 20, 2018.
According to court documents, on March 30, 2018, Gilbert, a sex offender, had more than 400 images of child pornography, including videos, in his possession. The images involved young children, some as young as two or three years old, engaging in sex acts, including bondage and bestiality. Gilbert also possessed nude photos of a 13-year-old girl, who was identified by law enforcement as the child of Gilbert's ex-girlfriend.
During an interview with law enforcement officers, Gilbert admitted to downloading child pornography, and stated that he "could not help himself." Gilbert has prior convictions for committing lewd and lascivious acts in the presence of a child and for possessing material depicting sexual conduct by a child.
This case was investigated by U.S. Immigration and Customs Enforcement's Homeland Security Investigations and the Brevard County Sheriff's Office. It is was prosecuted by Assistant United States Attorney Kara M. Wick.
This is another case brought as part of Project Safe Childhood, a nationwide initiative launched in May 2006 by the Department of Justice to combat the growing epidemic of child sexual exploitation and abuse. Led by United States Attorneys' Offices and the Criminal Division's Child Exploitation and Obscenity Section, Project Safe Childhood marshals federal, state, and local resources to locate, apprehend, and prosecute individuals who sexually exploit children, and to identify and rescue victims. For more information about Project Safe Childhood, please visit www.justice.gov/psc.
---
Illegal Immigrant Sentenced For Theft Of Social Security And Medicare Benefits
U.S. District Judge Carlos E. Mendoza has sentenced Andres Arteaga Perez  to 13 months in federal prison, followed by one year of supervised release, for theft of government funds. As part of his sentence, the court also entered a money judgment in the amount of $423,602.80, the proceeds of the crime, and ordered Perez to pay restitution.
Perez had pleaded guilty on October 18, 2018.
According to court documents, Perez, a Mexican citizen with no legal status in the United States, used a Georgia man's name and Social Security number to apply for and receive Social Security disability benefits. Perez also applied for and received Medicare benefits, using the identity of the same individual. In total, Perez stole or converted approximately $56,000 in Social Security benefits and approximately $367,000 in Medicare benefits to which he was not entitled.
This case was investigated by the Social Security Administration – Office of the Inspector General, the Department of Health and Human Services – Office of Inspector General, and the U.S. Postal Inspection Service. It was prosecuted by Special Assistant United States Attorney Suzanne Huyler.
Latest posts by News Desk
(see all)