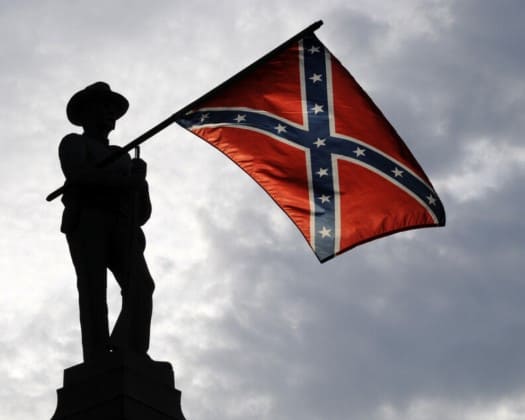 In recent weeks, several Florida cities have supported taking down Confederate monuments even as a new poll shows a majority of Americans are not favor in removing them.
Jacksonville Mayor Lenny Curry has already removed Confederate monuments and has ordered the removal of others at local public parks.
Last week, on a 3-2 vote, the St. Augustine City Commission ordered the removal of a Confederate statue that had been erected in 1872. Florida school districts continue to look at renaming schools named after Confederate leaders.
But a new poll by Harvard CAPS/Harris taken for The Hill finds that most voters do not support these measures.
The poll shows that 58 percent say the statues should stay and 42 percent saying they should be removed.
When it came to physically destroying statues, 71 percent said that local governments need to step in and stop groups from desecrating monuments.
Mark Penn, the polling director for the Harvard CAPS-Harris Poll, said that most of the respondents agree that racism and police reform should be addressed but they do not want to take down monuments.
"Americans opposed tearing down statues, even Confederate ones, and they particularly oppose them being torn down by protesters rather than defended by the authorities," Penn told The Hill.
In the same poll, 69 percent said CEOs and news editors should not lose their jobs if they publicly criticize the Black Lives Matter protests and movement.
A strong majority–77 percent–said it was wrong for HBO to remove the 1939 Civil War-era film Gone with the Wind but 23 supported that decision.  Black Lives Matter activists called upon HBO Max to remove the film. The company now notes, when the movie will be aired, HBO Max will add "multiple historical contexts," as part of the movie.
The Harvard CAPS/Harris Poll online survey of 1,886 registered voters was conducted June 17-18. It is a collaboration of the Center for American Political Studies at Harvard University and the Harris Poll.
Reach Ed Dean at ed.dean@floridadaily.com.