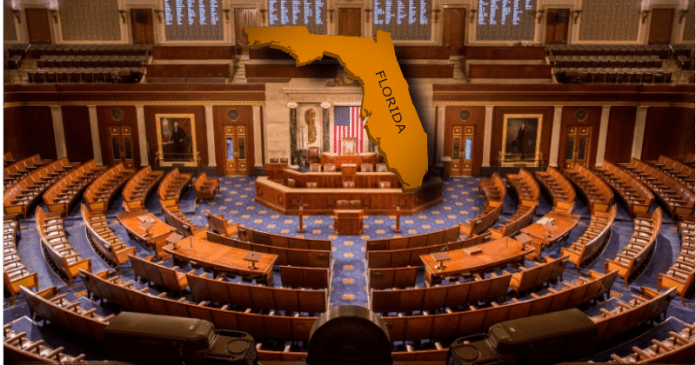 Last week, the U.S. House passed a record high $858 billion version of the National Defense Authorization Act (NDAA).
The House's version was $45 billion higher than what President Joe Biden requested and includes a 4.6 percent pay increase for military personnel.
The NDAA passed on a 350-80 vote as 174 Democrats and 176 Republicans voted to back it. While 2 Republicans did not vote, 45 Democrats and 35 Republicans voted against the NDAA.
Most members of the Florida delegation voted for the NDAA as U.S. Reps. Vern Buchanan, R-Fla., Kat Cammack, R-Fla., Kathy Castor, D-Fla., Val Demings, D-Fla., Mario Diaz-Balart, R-Fla., Neal Dunn, R-Fla., Lois Frankel, D-Fla., Scott Franklin, R-Fla., Matt Gaetz, R-Fla., Carlos Gimenez, R-Fla., Al Lawson, D-Fla., Brian Mast, R-Fla., Stephanie Murphy, D-Fla., John Rutherford, R-Fla., Maria Elvira Salazar, R-Fla., Darren Soto, D-Fla., Michael Waltz, R-Fla., Debbie Wasserman Schultz, D-Fla., and Frederica Wilson, D-Fla., voted for it. U.S. Reps. Gus Bilirakis, R-Fla., Shelia Cherfilus-McCormick, D-Fla., Byron Donalds, R-Fla., Bill Posey, R-Fla., and Greg Steube, R-Fla., voted against it.
After the vote, members of the Florida delegation weighed in on the NDAA.
"The American people witness the bravery and commitment of our military service members everyday, and 2022 brought new challenges in defending our nation and its values in the aftermath of Vladimir Putin's illegal invasion of Ukraine and the growing threat posed by China. That is why we passed a defense bill that equips our military and the Department of Defense with the necessary resources and technology to meet current and the evolving threats against the United States and its allies," said Castor. "Our service members and their families also need lower costs to combat the rising cost of living while they're serving our nation at home and abroad, so the increase in military basic pay by 4.6 percent for our troops was a priority for me for their service and sacrifice. A hot housing market also required adding funds to the basic allowance for housing to ensure that military families can find adequate housing wherever they may serve and lower costs at the same time. We also provide support for the costs of everyday food and products service members purchase from commissaries.
"Important missions at MacDill AFB are receiving vital investments, including $50,000,000 for construction of a Special Operation Forces Operations Integration Facility and an investment in the Joint MISO WebOps Center (JMWC) at MacDill AFB to help modernize their work in the global information space," she continued. "I was proud to advocate for language to help better tackle the challenges that our Special Operator service members face when transitioning to civilian life. I worked with my fellow co-chairs of the Special Operations Forces Caucus on a provision requiring the Government Accountability Office to conduct a report on the ability of servicemembers assigned to Special Operations units to utilize Department of Defense transition programs. It's our duty to serve our men and women in uniform as well as they serve us, and that includes meeting their needs – physical, mental and financial – when they return home.
"Special Operators in Florida are feeling the impacts of the child care shortage, with many having to drive over an hour each way to drop their kid off every day. I'm proud to share that this bill includes $4,750,000 for the Camp Bull Simons Child Development Center in the Florida Panhandle, which will allow for an increase in staff members and children who can attend, lessening the burden on Florida's military members. The Defense Department will also submit a brief regarding child care at military installations that do not currently offer child care or need more spots offered – it is my hope that we can grow military child care centers around the country to provide consistent child care for parents in our armed services," Castor added."Recognizing that climate change increasingly threatens our national security and bottom line, the NDAA includes provisions to tackle these challenges head on, with measures to increase energy security, pilot sustainable aviation fuels, and strengthen our military installations against extreme heat and storms and other climate-fueled threats.
"Earlier this year, the lives of over 3.5 million veterans who have toxic exposure were changed after we passed the Honoring Our PACT Act and President Biden signed it into law. Once more, it is my hope that the Congress will work in a bipartisan fashion to support our military families. As we approach the end of the year, the Senate must work quickly to pass this critical defense bill to support the work of our troops at home and abroad as it has in years past," she said in conclusion.
"I am proud to support passage of the National Defense Authorization Act (NDAA) and thank Kevin McCarthy and Ranking Member Mike Rogers for their leadership in securing the repeal of the COVID vaccine mandate that is crushing our recruitment and retention of military personnel," said Waltz. "With its passage, we will be providing the men and women of our military services a 4.6 percent pay increase, requiring the Army to establish gender-neutral fitness standards for combat occupational specialties, reaffirming America's support for Taiwan's defense, making permanent the Pentagon's prohibition on procurements sourced from Uyghur slave labor, and authorizing new construction projects across Florida's military facilities at Flagler Palm Coast NG Maintenance Facility, Patrick Space Force Base, Camp Blanding Army NG Joint Training Center, MacDill Air Force Base, Eglin Air Force Base, and Jacksonville (JAX) Air National Guard.
"We still have much work to do next Congress in ensuring our military is equipped to face the threats of the Chinese Communist Party and other adversaries, providing oversight of the disastrous Afghanistan withdrawal, eliminating politicization of the military, and continuing to improve the quality of life for our troops and their families to ensure we continue to have the greatest fighting force in the world, capable of defending our freedoms from all threats," he added.
Members of the Florida delegation who voted against the NDAA explained their positions.
"While there were provisions within the NDAA that I have personally championed, such as the long-overdue repeal of the Biden administration's unconscionable military vaccine mandate, increased pay and housing allowances for active duty military, and a condemnation of unauthorized territorial overflights of a NATO ally's airspace, such as Turkey's overflights of Greek airspace, other provisions in the bill prompted my no vote," said Bilirakis. "Poison pills contained within the package include: increased funding for Ukraine without strong measures to ensure transparency or accountability, further erosion of Americans' 2nd Amendment rights, and overall increased spending levels without appropriate offsets. Americans are suffering from devastating inflation and Congress cannot keep writing checks that fuel this problem. In many instances the NDAA simply didn't go far enough. For example, to fully rectify the harm that originated from the military COVID vaccine mandate, we must correct the military records and allow re-enlistment of the 3,300 Marines, 1,800 soldiers, 1,800 sailors, and 900 airmen who were terminated simply for exercising their right to make individual healthcare decisions. Additionally, despite concerns about military readiness and staffing levels, this year's NDAA did not address this important issue,"
The bill now heads back to the Senate.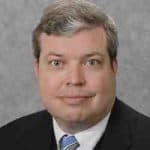 Latest posts by Kevin Derby
(see all)