This week, U.S. Department of Housing and Urban Development (HUD) Sec. Marcia Fudge announced $5 billion in stimulus funds for emergency housing vouchers for homeless Americans and those at risk of being homeless.
The funds come from the "American Rescue Plan," the $1.9 trillion stimulus that Congress passed on a party-lines vote and which President Joe Biden signed into law at the end of March.
"The supplemental funding is allocated through the Emergency Housing Voucher (EHV) program. Through EHV, HUD is providing 70,000 housing choice vouchers to local public housing authorities (PHAs) across the country to help Americans find and remain in housing," HUD noted.
This week, HUD announced that 40 PHAs across Florida will be part of the program.
"While most of us spent more time in our homes than we ever have, more than half a million Americans had to spend the last year either in crowded shelters or sleeping outside," said Fudge at the start of the week. "With HUD's swift allocation of this $5 billion in American Rescue Plan funding, we are providing communities the resources to give homes to the people who have had to endure the COVID-19 pandemic without one. Congress now needs to pass the President's American Jobs Plan. This once-in-a-generation investment would bring the United States closer to ending homelessness and housing instability."
HUD expects the funds to help around 130,000 Americans.
Reach Kevin Derby at kevin.derby@floridadaily.com.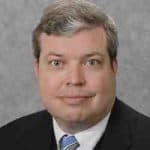 Latest posts by Kevin Derby
(see all)