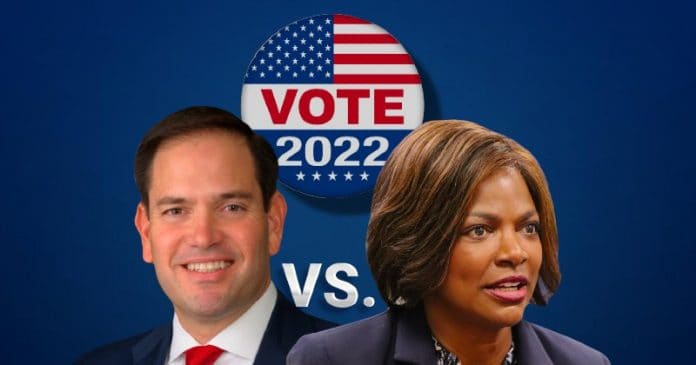 Center Street PAC, which has not endorsed a candidate in the U.S. Senate race in Florida and is connected with former U.S. Rep. Joe Walsh, R-Fla., released a poll on Wednesday showing U.S. Sen. Marco Rubio, R-Fla., with a strong lead over U.S. Rep. Val Demings, D-Fla.
Rubio takes 52 percent of likely voters, while Demings pulls 41 percent of them while 7 percent remain undecided. Among registered voters, Rubio leads with 46 percent, while Demings pulls 39 percent and 14 percent remain undecided.
"Based on the data, Demings has more work to do to improve her awareness and image with voters. Right now, her campaign has to focus on the basics: getting Demings established in voters' minds," said Matt O'Brien, one of the founders of Center Street. "There will be time down the line to get to issues and comparison ads against Rubio."
"Demings made impressive gains in awareness, favorability and overall preference from March to July, but her momentum appears to have halted. Despite strong fundraising and heavy ad spending, Demings made little improvement in name recognition, as 19% of voters are still unaware of her," Center Street noted.
Rubio is seen as favorable by 42 percent of those surveyed, while 38 percent see him as unfavorable and 19 percent are neutral on him. Demings is seen as favorable by 38 percent, while 34 percent view her unfavorably and 29 percent are neutral.
Center Street Chief Analytics Officer Dr. Kurt Jetta said, unlike many Republicans across the nation, Rubio has nailed down the GOP base.
"In the Senate races we have seen in Arizona, Ohio, Pennsylvania and Utah, 15 percent of Republicans or more have crossed the party line to vote for the Democrat. But Florida Republicans are staying loyal to Rubio. Consistently, less than 10 percent have said they'd cross over to Demings," said Jetta.
Center Street defines itself as "a nonpartisan super PAC designed to combat the destructive tribalism threatening democracy by supporting credible candidates, regardless of political party, against extremist challengers and incumbents" which "advocates for the election of candidates who demonstrate stable and effective governing policies."
The poll of 1,200 adults included 996 registered voters and 610 likely voters and was taken from Aug. 12 through Aug. 14.
Most polls have shown Rubio ahead but the University of North Florida (UNF) released a poll earlier this week showing Demings ahead 48-44 percent.
Demings is easily expected to win the Democratic nomination in next week's primary. Rubio faces no opposition on the Republican side.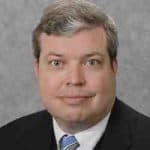 Latest posts by Kevin Derby
(see all)