Last week, U.S. Sen. Marco Rubio, R-Fla., brought out the "Domain Reform for Unlawful Drug Sellers (DRUGS) Act" with U.S. Sen. Amy Klobuchar, D-Minn., as a co-sponsor.
The bill would "provide the U.S. Food and Drug Administration (FDA) the authority to suspend websites run by criminal networks that traffic fentanyl, counterfeit medications, and other illegal drugs" and "would require registries and registrars to lock those domain names, identified by trusted notifiers, as facilitating the sale of illicit drugs and then suspend them."
The senators weighed in on the bill last week.
"Florida ranks second in the nation for overdose deaths, and far too many families across the country find themselves torn apart by drug addiction," Rubio said. "We need to crack down on bad actors, including those from China, that target our youth and families with the online sales of counterfeit and illicit drugs like fentanyl. Without legislative action, this highly addictive drug will continue to fuel the growing opioid crisis in America. I encourage my colleagues to support this bill and give our communities the protection they need."
"The opioid epidemic is hurting communities across our nation—none have been immune to its devastating effects," Klobuchar said. "This bipartisan legislation will help eliminate unlawful digital pharmacies and other marketplaces illegally selling opioids or substandard drugs online, a major step as we work to address this public health emergency. Moving forward, I'll keep pushing for policies to stop illegal sale of opioids and assist families impacted by this epidemic."
The Alliance for Safe Online Pharmacies, the National Association of Boards of Pharmacy, the National Consumers League, RESOLVE: The National Infertility Association, the International Federation of Pharmaceutical Wholesalers, the Coalition for Online Accountability, the Partnership for Safe Medicines and the Pharmaceutical Security Institute are backing the proposal.
Rubio's bill was sent to the U.S. Senate Health, Education, Labor, and Pensions Committee. So far, there is no companion measure over in the U.S. House.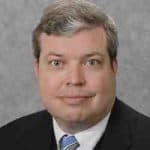 Latest posts by Kevin Derby
(see all)