Last week, U.S. Sen. Marco Rubio, R-Fla., paired up with U.S. Sen. Amy Klobuchar, D-Minn., to unveil a proposal cracking down on patient brokering.
The two senators unveiled the "Eliminating Kickbacks in Recovery Act" on Thursday which they insist will "prohibit patient brokering by punishing unscrupulous actors that prey on patients seeking treatment in order to exploit the patient's insurance."
On Friday, Rubio and Klobuchar weighed in on why they had introduced the bill.
"Too many Americans suffering as a result of the opioid epidemic are exploited by bad actors seeking to make a profit from addiction," Rubio said. "This bill will help stop the cash flow for middlemen involved in illicit sober homes and paid referrals. I remain committed to addressing this important issue that has left no part of the state untouched."
"When people are struggling with addiction, their focus should be on getting well, not on worrying whether treatment facilities are trying to take advantage of them to make more money," said Klobuchar. "Our bipartisan bill will crack down on health care facilities or providers that try to game the system to take advantage of vulnerable patients."
The bill would "make it illegal to provide, or receive, financial kickbacks for referring patients to recovery homes and clinical treatment facilities" with violators facing up to ten years in prison and fines up to $200,0000.
Rubio was first made aware of patient brokering by a prominent South Florida Democrat. Palm Beach State Attorney Dave Aronberg, who leads Sober Homes Task Force in South Florida and who served in the state Senate and ran for the Democratic nomination for state attorney general in 2010, brought the issue to Rubio's attention.
"It is critical that our federal partners have the tools available to assist local efforts to stem the fraud and abuse that has decimated the legitimate treatment industry. We appreciate the support from Senators Rubio and Klobuchar to empower federal prosecutors to go after corrupt kickbacks to patient brokers," said Aronberg on Friday.
Kevin Derby can be reached at Kevin.Derby@floridadaily.com.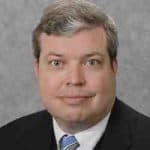 Latest posts by Kevin Derby
(see all)