This week, U.S. Sen. Marco Rubio, R-Fla., announced members of his Judicial Advisory Commission (JAC) for the 117th Congress.
The JAC closely resembles Rubio's bipartisan commission for the 116th Congress. Prior to that, Rubio partnered with then-U.S. Sen. Bill Nelson, D-Fla. for eight years on a similar bipartisan commission.
Former Lt. Gov. Carlos Lopez-Cantera will serve as the JAC's statewide chair. Leonard Collins will chair the Northern District JAC. Domingo Sanchez will chair the Middle District JAC. Manny Kadre will chair the Southern District JAC. All four served in the same capacity for Rubio's commission in the 116th Congress and the Rubio-Nelson commission in the 115th Congress.
"It is absolutely critical that we maintain the integrity and independence of our judiciary," Rubio said. "I am proud of the work our commission has done over the years and grateful for the willingness of Carlos, Len, Domingo, Manny, and all of our commission members to continue in that bipartisan tradition."
Since 2017 the Senate has confirmed a dozen Florida district court judges recommended by Rubio, and those judges averaged nearly 70 votes in favor despite the deeply divided and partisan nature of the Senate.
Rubio's JAC includes prominent Republicans like former state House Speaker Pro Tempore Marti Coley, former state Senate President Tom Lee, former state Rep. Charles McBurney, and former U.S. Rep. Steve Southerland, R-Fla., and Democrats like Miami Beach Mayor Dan Gelber and former Duval County Sheriff Nat Glover.
The list of members is below.
Northern District JAC:
Leonard Collins – District Chair
Philip Bates
Christa Calamas
Marti Coley
Mireille Fall-Fry
Donald Hinkle
Wiley Horton
Keith Hoskins
Cody Khan
William Large
J. Collier Merrill
Mark Minck
Christopher Moya
Amber Stoner Nunnally
Daryl Parks
Scott Ross
Steve Southerland, II
R. Waylon Thompson
Middle District JAC:
Domingo Sanchez – District Chair
Lyndon Carter
Jay Demetree
Angela Eady
Eddie Fernandez
Dan Gerber
Nathaniel Glover
Charles Hart
Tom Lee
Charles McBurney
Nora Miller
Ed Page
Paul Perez
Scott Plakon
Chris Posteraro
Adam McGill Ross
Carol Saviak
Southern District JAC:
Manny Kadre – District Chair
Georgina A. Angones
Nelson Diaz
Renier Diaz de la Portill
Dan Gelber
Jillian Hasner
Jorge Hernandez-Toraño
Yolanda Cash Jackson
Seth Miles
Bernie Navarro
Ed Pozzuoli
Steve L. Waserstein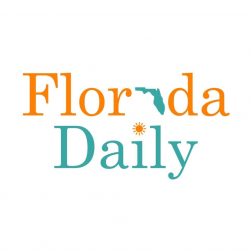 Latest posts by Florida Daily
(see all)