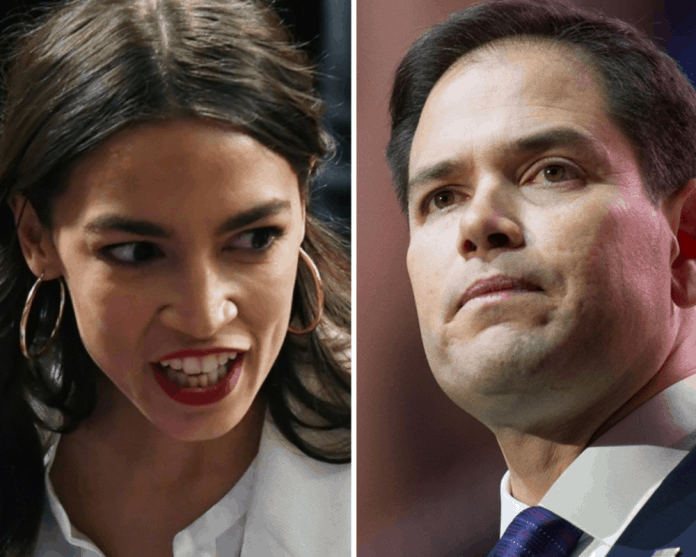 U.S. Sen. Marco Rubio, R-Fla., and U.S. Rep. Alexandria Ocasio-Cortez, D-NY, have been exchanging fire over social media in recent days.
Rubio, a potential Republican presidential candidate in 2024, took aim at the New York Democrat, one of her party's most high-profile liberals, after she ripped conservative activist group Project Veritas for taking more than $500,000 in Paycheck Protection Program (PPP) funds. As the chairman of the U.S. Senate Small Business Committee, Rubio has played a prominent role in shaping the PPP.
"Black-owned small businesses were widely shut out from accessing PPP loans, yet right-wing disinfo org PV took half a million in public money while decrying direct federal assistance as 'radical socialism,'" she posted on Twitter. "Republicanism in a nutshell."
"Working together R's and D's helped save the jobs of 55 million Americans through PPP," Rubio fired back. "Work more, tweet less and one day you too can make a difference."
"Yesterday I recruited 5,000 volunteers to train and tutor kids in my community who are struggling with remote learning, and that was after investigating the Treasury secretary's rationale for stopping CARES Act funding and voting on House legislation," Ocasio-Cortez responded. "What did you do?"
"Apologies for late response," Rubio replied. "Was busy this week helping a Floridian get travel documents to see his dying sister, a high schooler whose mother died get SSI benefits, a specialist for a child with a crazy Obamacare deductible and negotiating Intelligence bill and another round of PPP."
This week, appearing in an interview with NBC 6 in Miami, Rubio weighed in on Ocasio-Cortez and working with the Democrats on PPP and other relief efforts.
"I saw [Rep. Alexandria Ocasio-Cortez] put something up criticizing PPP, and my response was that was a bipartisan bill. In fact, just moments ago, before I jumped on this interview with you, I was on the phone with my Democratic counterpart Benjamin Cardin working on the details of a second round of PPP assistance. It's a plan Republicans and Democrats have supported, it's saved the jobs of 55 million Americans, over 3 million of them right here in Florida, and it's what happens when people work and work together. I think that's something we should be very proud of," Rubio said.
"Ultimately, my job is not to try to make a point, it's to try to make a difference, and that's what I was pointing to. [Alexandria Ocasio-Cortez] is someone, and others like her, that if they actually spent more time working they could get some of these things passed," he added.
Reach Kevin Derby at kevin.derby@floridadaily.com.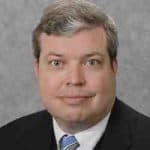 Latest posts by Kevin Derby
(see all)