U.S. Sen. Marco Rubio, R-Fla., applauded the U.S. Treasury Department for hitting a Cuban state-run company with sanctions for importing oil from Venezuela. This week, the Treasury Department's Office of Foreign Assets Control (OFAC) punished Cubametales for its ties to the Maduro regime.
Cuba, in exchange for this oil, continues to provide support, including defense, intelligence, and security assistance, to the illegitimate regime of former President Nicolas Maduro. Today's action, taken pursuant to Executive Order (E.O.) 13850, as amended, targets the company for operating in the oil sector of the Venezuelan economy," the Treasury Department noted.
"Maduro is clinging to Cuba to stay in power, buying military and intelligence operatives in exchange for oil. Treasury's sanctions on Cubametales will disrupt Maduro's attempts to use Venezuela's oil as a bargaining tool to help his supporters purchase protection from Cuba and other malign foreign actors," said U.S. Treasury Sec. Steven Mnuchin. "Treasury's decision to remove restrictions on PB Tankers and unblock previously sanctioned vessels is a reminder that positive changes in behavior can result in the lifting of sanctions."
"As a result of today's action, all property and interests in property of this entity, and of any entities that are owned, directly or indirectly, 50 percent or more by the designated entity, that are in the United States or in the possession or control of U.S. persons are blocked and must be reported to OFAC. OFAC's regulations generally prohibit all dealings by U.S. persons or within (or transiting) the United States that involve any property or interests in property of blocked or designated persons," the Treasury Department noted.
Rubio, a fierce critic of the Maduro regime and the chairman of the U.S. Senate Western Hemisphere Subcommittee, weighed in on the Treasury Department's actions against Cubametales on Wednesday.
"America continues to increase pressure against Nicolás Maduro's illegitimate dictatorship and its foreign enablers, including the Cuban regime," Rubio said. "It's critical for the free world, including E.U. member states and Canada, to do the same in support of efforts by the Interim President Juan Guiadó and the Venezuelan people to restore democracy, constitutional order, and human dignity.
"I also urge the U.S. and other nations to hold accountable Vladimir Putin's regime and Russian state-controlled entities that have helped Maduro and his cronies to evade oil sanctions and generate illicit revenue," Rubio added.
Reach Kevin Derby at kevin.derby@floridadaily.com.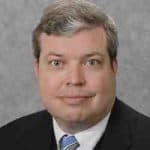 Latest posts by Kevin Derby
(see all)