From his perch on the U.S. Senate Foreign Relations Committee, U.S. Sen. Marco Rubio, R-Fla., applauded additional sanctions on members of the Maduro regime in Venezuela.
This week, the U.S. Treasury Department's Office of Foreign Assets Control (OFAC), added sanctions on five additional members of the Venezuelan military and government who had already been sanctioned by Canada and the European Union (EU).
"Treasury is identifying high-level officials acting on behalf of the oppressive regime of former Venezuelan President Nicolás Maduro, which continues to engage in egregious levels of corruption and human rights abuses," said U.S. Treasury Sec. Steven Mnuchin. "This action harmonizes our efforts with those of international partners like Canada and the European Union that have imposed sanctions against former Maduro regime officials."
"Today's sanctions target Remigio Ceballos Ichaso, an Admiral in the Venezuelan Navy and Commander of the Strategic Operational Command of the National Armed Forces (CEOFANB), Nestor Neptali Blanco Hurtado, a Major in the Bolivarian National Guard (GNB), Jose Adelino Ornelas Ferreira, Secretary General of the National Defense Council (Secretario General del Consejo de Defensa de la Nación), Pedro Miguel Carreno Escobar, deputy of the illegitimate Venezuelan National Constituent Assembly (ANC), and Carlos Alberto Calderon Chirinos, a senior official in Bolivarian National Intelligence Service (SEBIN)," Rubio's office noted on Tuesday.
Rubio, the chairman of the U.S. Senate Western Hemisphere Subcommittee and a staunch foe of the Maduro regime, weighed in on the newest sanctions.
"It's important for the United States to continue imposing maximum pressure with our international allies against members of the illegitimate Maduro regime and work together to advance democratic values in our hemisphere. As dictator Nicolás Maduro and members of his narcoterrorist regime attempt to maintain their grip on power, the United States continues to stand firmly with the Venezuelan people in defense of their quest for freedom and restoration of democratic order," Rubio said.
Reach Kevin Derby at kevin.derby@floridadaily.com.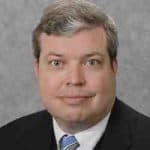 Latest posts by KEVIN DERBY
(see all)