With protests continuing across the country, U.S. Sen. Marco Rubio, R-Fla., is backing a proposal from U.S. Sen. John Kennedy, R-La., to "make obstructing emergency vehicles and personnel a federal crime"
Kennedy brought out the "Stop Blocking Hospitals Act" on Wednesday. "The Stop Blocking Hospitals Act would make it a federal offense to obstruct any ambulance, fire department vehicle, law enforcement vehicle or emergency personnel from responding to an emergency. Penalties for such obstruction would include imprisonment of one to five years, a fine or both," Rubio's office noted.
Rubio and fellow Republican U.S. Sens. Marsha Blackburn of Tennessee, Kevin Cramer of North Dakota, Joni Ernst of Iowa, Mike Rounds of South Dakota and Thom Tillis of North Carolina as cosponsors.
"Everyone should be praying for the two Los Angeles sheriffs who were shot in an ambush, and everyone should be condemning the act of terror committed by protestors who chanted 'we hope they die' as they blocked emergency entrances to the hospital," Rubio said on Thursday. "I am proud to join my colleagues in introducing legislation that would make it a federal crime to obstruct any ambulance, fire department vehicle, law enforcement vehicle, or other emergency vehicles or personnel from responding to an emergency."
"First responders are on the front lines of protecting communities and saving lives. Protestors who block these heroes from the people who need them may think their actions are political, but, in reality, they're criminal," Kennedy said. "Ideally, local politicians wouldn't stand by like knots on a log when protestors stop emergency care from getting to private citizens and community law enforcement. Unfortunately, though, it's fallen to federal authorities to fill this leadership void through the Stop Blocking Hospitals Act."
"Like millions of Americans, I was outraged to learn last weekend that protestors in Los Angeles had blocked the entrance to the emergency room and chanted 'we hope they die' as first responders transported two sheriff deputies who were ambushed and shot," Tillis said. "I never would have imagined we would have to introduce legislation making it a federal penalty to block access to emergency rooms, but it must be made clear that actions like these will be punished. The Senate should quickly take up this commonsense legislation and send it to President Trump to be signed into law."
"The fact that anarchists and rioters blocked first responders racing to save the lives of two Los Angeles police officers is un-American, and must be met with appropriate penalties," Blackburn said. "Tennesseans hold our law enforcement officials in the highest regard and expect us to provide support for them when needed. It's unfortunate that the state of our public discourse has led us to this point."
"Our first responders are our nation's heroes," Ernst said. "We shouldn't need federal authorities to tell local leaders that it's a crime to prevent first responders from doing their job; but here we are. Iowans won't stand for this, and that's why we need this commonsense bill to ensure our medical professionals can continue to provide life-saving care to folks in-need and hold accountable anyone who blocks someone from receiving essential services and medical attention."
"South Dakotans know that it's not just the law, but it's common courtesy to move your vehicle out of the way of an ambulance or first responder vehicle," Rounds said. "As riots rage in cities across the country, violent mobs are blocking passage for ambulances to get to injured victims. This is wrong. Emergency first responders have a duty to save lives. They are being physically blocked from doing their job by rioters, and local leaders refuse to step up. Our bill would make knowingly blocking an emergency transport vehicle a federal offense."
"Over the weekend in Los Angeles we saw someone unprovoked approach two innocent police officers in their vehicle, pull out a gun, and open fire at point-blank range," Cramer said. "As an ambulance rushed these sheriff's deputies to the hospital, violent protestors — exploiting a movement which bills itself as a voice for life – blocked the entrance and yelled, 'we hope they die.' That is evil and pure hypocrisy. Our bill establishes proper consequences for people trying to kill police officers or any injured person by blocking access to life-saving care."
The National Association of Police Organizations is backing the proposal.
The bill was sent to the U.S. Senate Judiciary Committee this week. So far, there is no companion measure over in the U.S. House.
Reach Kevin Derby at kevin.derby@floridadaily.com.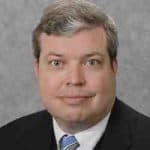 Latest posts by KEVIN DERBY
(see all)