U.S. Sen. Marco Rubio, R-Fla., is backing the "Advancing the Quality and Understanding of American Aquaculture (AQUAA) Act" which would "establish national standards for sustainable offshore aquaculture."
U.S. Sen. Roger Wicker, R-Miss., introduced the bill on Thursday with Rubio and U.S. Sen. Brian Schatz, D-Hi., cosponsoring it.
"The bill would designate the National Oceanic and Atmospheric Administration (NOAA) as the lead federal agency for marine aquaculture. The legislation would also direct NOAA to harmonize the permitting system for offshore aquaculture for farms in federal waters, and direct the agency to lead a research and development grant program to spur innovation throughout the industry," Rubio's office noted.
"Marine aquaculture presents an enormous opportunity for Florida's economy and for the food security of our nation," Rubio said on Friday. "I am proud to introduce this bipartisan legislation, alongside Senators Wicker and Schatz, that would streamline the rules for this important industry and responsibly promote its success."
"Aquaculture is the fastest-growing food production sector, but the U.S. lacks a comprehensive, nationwide permitting system for federal waters," Wicker said. "This deficiency prevents the development of aquaculture farms, which leads to more seafood imports to meet our domestic needs. Our legislation would establish national standards for offshore aquaculture, enabling U.S. producers to create jobs and meet the growing demand for fresh, local seafood."
"Hawaii leads the nation in modern and traditional aquaculture practices," Schatz said.  "With this bipartisan bill, we can expand aquaculture opportunities, opening suitable federal waters for responsible growers. It will create new jobs, spur economic growth in our coastal communities, and ensure our oceans are managed sustainably now and in the future."
Rubio's office maintained that the bill would help the American seafood industry.
"Aquaculture refers to the farming of fish, shellfish, and algae in water for food. Over 90 percent of the seafood in the United States is imported, 50 percent of which is derived from aquaculture. Currently, there are no active aquaculture farms in U.S. federal waters," Rubio's office noted.
The bill was sent to the U.S. Senate Commerce, Science, and Transportation Committee last week.
Reach Kevin Derby at kevin.derby@floridadaily.com.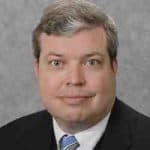 Latest posts by Kevin Derby
(see all)