This week, U.S. Sen. Steve Daines, R-Mont., brought back the "Child Tax Credit for Pregnant Moms Act" which would let "pregnant moms…claim the Child Tax Credit for their unborn children" with the support of U.S. Sen. Marco Rubio, R-Fla.
"Expecting parents begin providing and preparing for their child the minute they learn they're having a baby—the Child Tax Credit should reflect the fact that unborn children are children too," Daines said. "From prenatal care to stocking up on baby supplies, this tax relief will help parents prepare for the arrival of their baby."
Rubio was one of a dozen Republicans in the U.S. Senate who co-sponsored the proposal.
"Life begins long before a child is born," Rubio said. "This legislation would extend the Child Tax Credit for working families to expectant mothers, providing vital tax relief to new parents and ensuring that unborn children are rightly included in working families' credit calculation. Life and family are the very foundation of our society, which is why I am proud to support this effort."
The bill was sent to the U.S. Senate Finance Committee on Monday.
Over in the U.S. House, U.S. Rep. Jason Smith, R-Mo., introduced the bill last week with more than 25 co-sponsors including U.S. Reps. Brian Mast, R-Fla., and Maria Elvira Salazar, R-Fla. Smith's bill was sent to the U.S. House Ways and Means and the Energy and Commerce Committees. With Democrats controlling both chambers of Capitol Hill, Daines and Smith will have a hard time getting their proposal passed.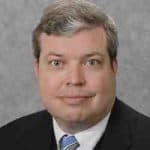 Latest posts by Kevin Derby
(see all)