Last week, U.S. Sen. Marco Rubio, R-Fla., backed a proposal from U.S. Sen. Bob Menendez, D-NJ, the top Democrat on the U.S. Senate Foreign Relation Committee, increasing lending for the  Inter-American Development Bank (IDB).
Menendez introduced the bill on Thursday and Rubio's office spelled out some of the details of the legislation and why the Florida Republican was backing it.
"At a moment when countries in the region have suffered from the widespread economic impact of the COVID-19 pandemic and devastating hurricanes in the region, the historic bill highlights efforts by the U.S. Congress to prioritize and secure an IDB capital increase," Rubio's office noted. "The legislation would increase the IDB's annual lending by $20 billion and strengthen its ability to lead financial efforts across Latin America and the Caribbean. As part of the capital increase, the bill encourages support for the creation of the IDB's first environmental fund and lending facility—a groundbreaking initiative that would position the bank to expand efforts to improve environmental sustainability and disaster preparedness in the hemisphere."
"With the growing economic adversities our region is confronting, caused by the COVID-19 pandemic or the destruction left behind after previous natural disasters, I'm proud to join Senator Menendez in introducing this important bill," Rubio said. "By supporting the advancement of the Inter-American Development Bank's capital increase, we are reaffirming America's leadership in our hemisphere through the IDB's financial initiatives. We must do all we can to counter China's predatory schemes in our region, as they continue to prey on developing nations. America's partnership is needed now more than ever."
"As we continue looking for ways to step up our efforts to address global challenges posed by the COVID-19 pandemic, this important legislation renews the United States' commitment to the region's leading multilateral development bank and to deepening economic relations with our hemispheric partners," Menendez said. "The IDB must consider the resource needs of our partners in Latin America and the Caribbean, particularly after the hemisphere's economic outlook was severely battered by COVID-19 and a devastating hurricane season. This bill will also ensure the IDB is better prepared to address the growing challenges of climate change in the Americas by calling for the establishment of its first-ever environmental fund. I look forward to working with my colleagues on both sides of the aisle to approve this legislation as soon as possible."
The bill was sent to the Foreign Relations Committee last week. So far, there is no companion measure over in the U.S. House.
Reach Kevin Derby at kevin.derby@floridadaily.com.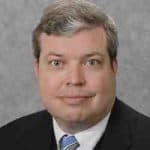 Latest posts by KEVIN DERBY
(see all)