Last week, U.S. Sen. Marco Rubio, R-Fla., backed U.S. Sen. Jim Risch's, R-Idaho, bill calling for the federal government to launch a "policy for managed strategic competition" with China.
Risch, who leads Republicans on the U.S. Senate Foreign Relations Committee, introduced the "Strengthening Trade, Regional Alliances, Technology, and Economic and Geopolitical Initiatives Concerning China Act (STRATEGIC Act)," a bill "which would help advance a strategy for U.S. competition with the People's Republic of China (PRC)."
"The Chinese Communist Party presents an unprecedented threat to not only U.S. values and interests, but also to the free and open international system characterized by individual freedom and the rule of law – something the United States has carefully built over seven decades," Risch said. "Any legislation that aims to confront this threat must address the full range of challenges posed by the CCP and marshal broad bipartisan support. That is why I am proud to re-introduce the first comprehensive legislative package on competition with the PRC with several colleagues that have strong records on China. We are committed to working with our Democratic colleagues to ensure the United States and its allies and partners are prepared for this competition."
Rubio, who sits on the Foreign Relations Committee, threw his support behind the proposal.
"For decades, our nation's two major political parties ignored — and sometimes furthered — the Chinese Communist Party's efforts to undermine our national security interests, industrial capacity and the well-being of American workers," Rubio said. "Congress and the Trump administration made considerable progress over the past four years in reversing course. The STRATEGIC Act helps to build on much of that work. I urge my colleagues and President Biden to pursue real, meaningful reforms when it comes to capital markets, industrial theft, human rights, and beyond. The time for generic messaging and talking points when it comes to Beijing is over. We must stand firm against the unprecedented threat posed by the CCP."
Seven other Senate Republicans, including U.S. Sen. Mitt Romney, R-Utah, are backing the proposal which was sent to the Foreign Relations Committee last week. So far, there is no companion measure over in the U.S. House.
Reach Kevin Derby at kevin.derby@floridadaily.com.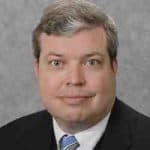 Latest posts by Kevin Derby
(see all)