This week, U.S. Sen. Marco Rubio, R-Fla., announced he was backing the "Homecare for Seniors Act" from U.S. Sen. Kyrsten Sinema, D-Ariz.
The proposal "would allow seniors to use Health Savings Account (HSA) funds for home care expenses, saving seniors money, providing relief to family caregivers, and empowering seniors to remain in their own homes." Other backers include U.S. Sens. Tom Carper, D-Del., and Rob Portman, R-Ohio.
"Currently, Health Savings Account funds can be used for home health care as prescribed by a physician, but cannot be used by seniors who need lower levels of care around the home. Qualified home care services assist seniors with necessary tasks of daily living like assistance cooking, prescription drug management, and fall prevention. The Homecare for Seniors Act would increase access to home care, which in turn empowers seniors to choose the care setting that best fits their needs," Rubio's office noted on Tuesday.
"Arizona seniors deserve the option to use their Health Savings Account money for home care, especially as we continue to recover from the pandemic," Sinema said. "Ensuring health savings can be used for home care strengthens the services our loved ones need to stay safe at home, provides relief to family caregivers, and helps Arizona seniors save money."
"Florida seniors should be able to use funds they've saved for retirement through their Health Savings Account to cover home care expenses," Rubio said. "The COVID-19 pandemic has emphasized how important it is for seniors to be able to access in-home care, and this bill would make these critical services more obtainable."
The bill was sent to the U.S. Senate Finance Committee on Tuesday. So far, there is no companion measure over in the U.S. House.
The Caregiver Action Network, Home Care Association of America, the International Franchise Association, Alzheimer's Foundation, National Association for Home Care & Hospice, National Alliance for Caregiving, Leading Age and Home Instead are backing the bill.
Reach Kevin Derby at kevin.derby@floridadaily.com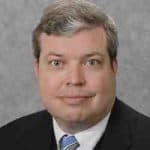 Latest posts by Kevin Derby
(see all)