From his perch as chairman of the U.S. Senate Western Hemisphere, U.S. Sen. Marco Rubio, R-Fla., continues to back the Trump administration recognizing Juan Guaidó as the interim president of Venezuela as opposed to the Maduro regime.
U.S. Secretary of State Mike Pompeo traveled to Bogotá, Colombia to meet with Guaidó and address the Third Western Hemisphere Counterterrorism Ministerial on Monday.
On Monday, Pompeo addressed the media and said the U.S. continues to back Guaidó, thanking him "for joining a huge group of countries today who's working on fighting terrorism all around the world, including in Venezuela."
Pompeo also offered a message for the Venezuelan people.
"I want you to know that your president is a great leader who wants to take your country in the right direction – the direction of freedom, democracy, to restore economic prosperity.  You should know that countries across the world – in Latin America, where we are today, here in Colombia; in Europe; the United States; all across North America – the people, the democratic people of those countries are with you.  We're here to ensure – to do everything we can to ensure that you get that opportunity, you get the chance simply to live the lives that you want, with democracy and freedom, so that you can take care of your families.  And President Guaidó is working diligently to achieve that," Pompeo said.
"On the other hand, Maduro has engaged in activities that have now caused millions of people to have to flee Venezuela," Pompeo added. "He's destroyed lives.  He's destroyed families.  He's now added to his terror regime, working alongside terror organizations inside of his own country.  He's now running an operation that looks more like a cartel than anything else that one could describe.  This isn't good for Venezuela, it's not good for the countries that are around Venezuela – here in Colombia, Ecuador, or all the countries of the region, for Peru, for Brazil.  These people have now had to flee those countries so that they could do the simple thing of taking care of their family because of Maduro's terrorism.
"The United States and all the countries that assembled here today for this Counterterrorism Ministerial will continue to work to solve this problem set.  We have a real opportunity to expand on democracy and freedoms throughout South America.  We've seen in the last years, we've seen it expand and grow.  We will get this hemisphere of freedom, and we're prepared to work alongside President Guaidó and the good people of Venezuela to deliver democracy," Pompeo continued.
Rubio applauded the Trump administration's continued efforts in Venezuela.
"This month, the international community witnessed and condemned the Maduro regime's escalation of violence against members of the democratically-elected National Assembly and Interim President Juan Guaidó," Rubio said on Monday. "Secretary Pompeo's meeting with Guaidó will reaffirm our nation's unwavering support for the restoration of democratic order to a nation that has been destroyed by a narco-terrorist regime. As Maduro and his thugs continue to offer a safe-haven to Iran-backed Hezbollah sympathizers and members of the Revolutionary Armed Forces of Colombia (FARC), the National Liberation Army (ELN), and the Basque Fatherland and Liberty (ETA), the U.S. must redouble its counterterrorism efforts against a growing threat, which I've reiterated poses a direct threat to our national security interests and the peace and stability of our regional allies."
Reach Kevin Derby at kevin.derby@floridadaily.com.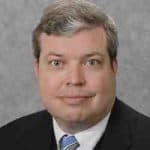 Latest posts by Kevin Derby
(see all)