U.S. Sen. Marco Rubio, R-Fla., who leads the U.S. Senate Western Hemisphere Subcommittee, threw his support behind the Trump administration imposing sanctions on leaders of the Maduro regime in Venezuela and on Raúl Castro, the former leader of communist Cuba.
Rubio weighed in after President Donald Trump "issued a proclamation, under sections 212(f) and 215(a) of the Immigration and Nationality Act (INA) (8 U.S.C. 1182(f) and 1185(a)) and section 301 of title 3, United States Code, suspending the entry of senior illegitimate Venezuelan officials and their families to the United States."
"No mercenary linked to the Maduro narco terrorist tyranny, including members of the illegitimate National Constituent Assembly, should be permitted to enter the United States. After yesterday's multilateral meeting on the situation in Venezuela, it is clear this Administration continues to prioritize the restoration of democratic order and the rule of law in Venezuela. I welcome this measure, which will also restrict the admission of many members of the illegitimate regime and their immediate relatives," Rubio said on Thursday.
Rubio also applauded U.S. Sec. of State Mike Pompeo announced the State Department designated former Castro for "his involvement in corruption and gross violation of human rights" against Cubans. The sanctions also target Castro's children.
"Pursuant to Section 7031(c) of the FY 2019 Department of State, Foreign Operations, and Related Programs Appropriations Act, these sanctions for significant corruption or gross violations of human rights make designated foreign government officials and their immediate family members ineligible for entry into the United States," Rubio's office noted. "Fidel and Raúl Castro were directly responsible for the murder of three American citizens and a U.S. legal resident who were leading a humanitarian mission to save Cuban lives through the organization Brothers to the Rescue."
Rubio tore into Castro on Thursday.
"Entrance to the United States is a privilege that should be denied to any murderous dictator. Raúl Castro's involvement in grotesque human rights violations and his complicity with terrorist organizations including the ELN, the FARC, and his link to the Maduro regime evidence the threat he poses to the United States. I welcome the administration's decision to revoke the admission of Castro and his immediate family members," Rubio said.
Reach Kevin Derby at kevin.derby@floridadaily.com.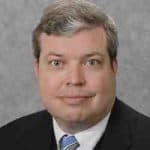 Latest posts by Kevin Derby
(see all)