From his perch as chairman of the U.S. Senate Western Hemisphere Subcommittee, this week, U.S. Sen. Marco Rubio, R-Fla., applauded the Organization of American States (OAS) for getting tougher with the Maduro regime in Venezuela.
The OAS, according to Rubio's office "has begun the process of invoking the Inter-American Treaty of Reciprocal Assistance, also known as the Rio Treaty, in support of the restoration of democratic order and the rule of law in Venezuela."
Interim President's Juan Guaidó, the leader of the opposition to the Maduro regime, requested that "the democratically elected National Assembly approve Venezuela's return to the Inter-American Treaty," noted Rubio's office and the U.S. State Department is backing it.
"Eleven countries, including the U.S….are calling to invoke the Rio Treaty to confront the crisis Maduro has unleashed. Our collective goal is to increase diplomatic and economic pressure on Maduro to create a path to free and  fair elections in Venezuela," the State Department noted on Monday.
"As Maduro and his illegitimate narco-terrorist regime continue to threaten regional democratic order, stability, and prosperity, I welcome the OAS's intention to invoke the Rio Treaty to counter the Maduro regime's menace. It is time for all of the democracies in the region to stand in support of the Venezuelan people and denounce any attack by the Maduro regime as an attack against all members. I applaud the leadership of U.S. Ambassador to the OAS Carlos Trujillo and Venezuelan Ambassador to the OAS Gustavo Tarre Briceño, who have tirelessly worked in support of the cause of freedom from tyranny in Venezuela," Rubio said on Monday.
Reach Kevin Derby at kevin.derby@floridadaily.com.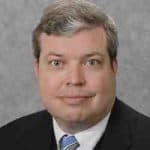 Latest posts by Kevin Derby
(see all)