Last week, U.S. Sen. Marco Rubio, R-Fla., threw his support behind U.S. Sen. Maggie Hassan's, D-NH, proposal to "expedite student loan forgiveness for service members."
On Thursday, Hassan introduced the "Recognizing Military Service in Public Service Loan Forgiveness (PSLF) Act" which, supported noted, "would allow service members who pause their student loan payments while deployed or on extended active duty orders to count that period of time toward their PSLF progress – which is currently not allowed."
Other backers of the proposal include U.S. Sens. Kevin Cramer, R-ND, Tammy Duckworth, D-Ill., Tim Kaine, D-Va., Lisa Murkowski, R-Alaska, and Jack Reed, D-RI.
"Service members are eligible to enroll in Public Service Loan Forgiveness, which allows them to have their loans forgiven after ten years of qualifying payments. Right now, when eligible service members place their loans in deferment or forbearance during deployment, that period of service does not count toward their 10 years of qualifying payments. The senators' bipartisan bill would change this policy and allow service members who defer or forbear their federal student loans during a period of active duty service to count those months toward their Public Service Loan Forgiveness progress, which will allow them to receive the loan forgiveness that they have earned more quickly," Rubio's office noted. "The Government Accountability Office recently released a report recommending improvements to help ensure that service members can effectively access the Public Service Loan Forgiveness program and this legislation builds on these efforts."
At the end of last week, Hassan and Rubio weighed in on the proposal.
"Service members take enormous risks to protect our freedoms, and it is unacceptable that members of the military can return home after active duty and not be any closer to receiving loan forgiveness," Hassan said. "This bipartisan bill is a commonsense fix to help some of our country's most deserving public servants get out from under the burden of their student debt more quickly. I will continue working to find common ground to better support our service members and veterans, and I look forward to working with Senator Rubio to move this important legislation forward."
"Currently, active-duty members of the military who pause student loan payments during a deployment get the short end of the stick when it comes to benefitting from the Public Service Loan Forgiveness program, " Rubio said on Friday. "This shouldn't be the case — our service members make an incredible sacrifice to serve our country, and we should do everything in our power to recognize their service and provide them with the option for loan forgiveness."
The bill was sent to the U.S. Senate Health, Education, Labor, and Pensions Committee on Thursday. So far, there is no companion measure over in the U.S. House.
Reach Kevin Derby at kevin.derby@floridadaily.com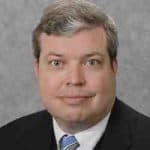 Latest posts by Kevin Derby
(see all)