 From his perch on the U.S. Senate Foreign Relations Committee, U.S. Sen. Marco Rubio, R-Fla., is backing the Trump administration hitting 17 people connected to the murder of Washington Post columnist Jamal Khashoggi with sanctions.
Rubio backed the White House for imposing sanctions on 17 Saudis under the Global Magnitsky Human Rights Accountability Act this week. Khashoggi, a critic of the Saudi regime, was killed gruesomely when he went into the Saudi embassy in Istanbul last month.
On Thursday, Rubio praised the decision to sanction the Saudis and called on the White House to continue its efforts.
"The United States today took an important step by imposing Global Magnitsky Act sanctions against 17 Saudi individuals, including Royal Court advisor Saud al-Qahtani, for their involvement in Jamal Khashoggi's assassination at the Saudi consulate in Istanbul. I urge the administration to continue investigating Khashoggi's brutal murder, search out the truth without fear or favor, and hold accountable anyone else linked to this heinous crime, including those at the highest levels of the Saudi government," Rubio said.
Rubio has been active in pushing for more actions against the Saudi regime. At the end of October, Rubio  led several Senate Republicans to call on President Donald Trump to suspend talks with Saudi Arabia as the two countries try to hammer out a civil nuclear agreement and cited the Khashoggi murder as the chief reason to suspend talks with the Saudis.
Also last month, Rubio took to the national airwaves to talk about Khashoggi and called for cutting arms sales to Saudi Arabia and getting tougher with that nation.
Kevin Derby can be reached at Kevin.Derby@floridadaily.com.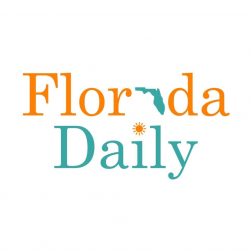 Latest posts by Florida Daily
(see all)