This week, U.S. Sen. Marco Rubio, R-Fla., applauded the U.S. Department of the Treasury's Office of Foreign Assets Control (OFAC) hit Corporacion Panamericana with sanctions for "operating in the oil sector of the Venezuelan economy" due to its ties to Cubametales, an oil company run by the Cuban regime which was sanctioned for its support of the Maduro regime.
The Treasury Department announced the sanctions on Tuesday.
"Cuba has played a direct role in preventing the return of democracy to Venezuela," said U.S.Treasury Deputy Sec. Justin Muzinich. "Treasury continues to pursue sanctions evaders to deny resources to the illegitimate Venezuelan regime."
"Under the sanctions imposed on Cubamall property and interests in property of these entities, and of any entities that are owned, directly or indirectly, 50 percent or more by the designated entities, that are in the United States or in the possession or control of U.S. persons are blocked and must be reported to OFAC.  OFAC's regulations generally prohibit all transactions by U.S. persons or within (or transiting) the United States that involve any property or interests in property of blocked persons," the Treasury Department noted.
Rubio, who leads the U.S. Senate Western Hemisphere Subcommittee, weighed in on Tuesday.
"As the United States continues to hold accountable enablers of the Venezuelan and Cuban regimes, which continue to violate human rights and undermine democratic order in our region, we must continue to urge our European allies to follow suit," Rubio said. "By sanctioning this Cuban corporation, America is sending a clear message to deter any companies or individuals from aiding undemocratic regimes in our hemisphere."
Reach Kevin Derby at kevin.derby@floridadaily.com.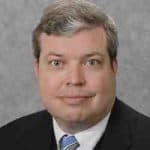 Latest posts by KEVIN DERBY
(see all)