From his perch on the U.S. Senate Foreign Relations Committee, U.S. Sen. Marco Rubio, R-Fla., cheered the latest round of sanctions on Venezuelan oil companies working with the communist regime in Cuba.
On Tuesday, Rubio, who chairs the U.S. Senate Western Hemisphere Subcommittee, offered his thoughts after the U.S. Treasury Department's Office of Foreign Assets Control (OFAC) imposed "sanctions against four entities that operate in the Venezuelan oil sector and four vessels that transport oil from Venezuela to Cuba."
In his comments, Rubio applauded the Trump administration's latest efforts while taking aim at the Maduro regime in charge of Venezuela.
"The pressure from the United States against Nicolás Maduro and his enablers must continue. I strongly support the Trump administration's efforts to hold accountable entities who are providing a lifeline to the illegitimate regimes in Venezuela and Cuba," Rubio said. "We must use all tools available under U.S. law to counter despotic regimes in our hemisphere that continue to erode democracy and human rights in the region as well as undermine the security and stability of our hemisphere."
Reach Kevin Derby at kevin.derby@floridadaily.com.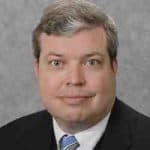 Latest posts by Kevin Derby
(see all)