This week, U.S. Sen. Marco Rubio, R-Fla., threw his support behind a proposal helping federal employees stationed abroad who suffer brain injuries due to targeted energy attacks.
U.S. Sen. Susan Collins, R-Maine, introduced the proposal with Rubio and eight other senators as cosponsors.
"Last week, the National Academies of Sciences, Engineering, and Medicine released a report on the more than 40 U.S. diplomats at the U.S. Embassy in Havana, Cuba, and at least a dozen U.S. diplomats at the U.S. Consulate in Guangzhou, China, who suffered symptoms 'consistent with the effects of directed, pulsed, radiofrequency energy.'  Ailments have included dizziness, tinnitus, visual problems, vertigo, and cognitive difficulties.  Although the attacks first began in late 2016, many of the affected personnel continue to suffer from health problems," Collins' office noted.
"Under the Federal Employees Compensation Act (FECA), a federal employee may currently receive a schedule award if the employee suffers the loss or loss of use of a part of the body, but not if the impairment is to the brain, back, or heart.  The proposed legislation would provide the CIA Director and the Secretary of State additional authority to compensate their personnel who incur brain injuries in connection with war or a hostile act," her office added.
"Both the regimes in Havana and Beijing have failed, under international treaties, to protect the safety of foreign diplomats on their soil," Rubio said. "As the acting chairman of the Senate Select Committee on Intelligence, I remain committed to providing adequate care for all U.S. Government employees who have suffered brain injuries while serving in our diplomatic posts abroad. I'm proud to join Senator Collins and other Senate colleagues in introducing this legislation that would provide additional authorities to the CIA Director and the Secretary of State to properly assist U.S. personnel, who have endured these attacks while serving their country abroad."
"Public servants who work in our embassies and consulates overseas make many personal sacrifices to represent America's interests abroad, and they deserve our strong support," Collins said.  "As we investigate the source of previous microwave attacks and seek to prevent them from occurring in the future, this legislation would provide additional financial assistance to Americans who were injured and continue to experience debilitating symptoms."
Other backers include U.S. Sens. Michael Bennet, D-Col., Richard Burr, R-NC, John Cornyn, R-Tex., Tom Cotton, R-Ark., Angus King, I-Maine, Ben Sasse, R-Neb., Jeanne Shaheen, D-NH, and Mark Warner, D-Va,
The bill was sent to the U.S. Senate Homeland Security and Governmental Affairs Committee. So far, there is no companion measure over in the U.S. House.
Reach Kevin Derby at kevin.derby@floridadaily.com.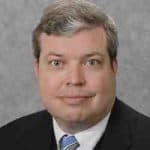 Latest posts by Kevin Derby
(see all)