Members of the Florida delegation on Capitol Hill are rallying behind the "Uyghur Human Rights Protection Act."
Last month, two members of the Florida delegation brought out the bill "to provide Priority 2 refugee status for ethnic Uyghurs and others who are suffering from arbitrary arrest, mass detention, and political and religious persecution by the Chinese government" and which "expedites their ability to apply for refugee status and asylum in the United States."
U.S. Rep. Ted Deutch, D-Fla., who sits on the U.S. House Foreign Affairs Committee, introduced in the middle of last month. U.S. Rep. Mario Diaz-Balart, R-Fla., is one of the chief co-sponsors in the U.S. House. Other key backers include U.S. Reps. Chris Smith, R-NJ, and Jennifer Wexton, D-Va.
"For years, the Chinese government has used false pretexts to repress and discriminate against Turkic Muslims and other minority groups, particularly Uyghurs, in Xinjiang Uyghur Autonomous Region and in other countries. Reports from Xinjiang describe a systematic program by the Chinese government involving the arbitrary detention of an estimated 1 million Uyghurs, torture, beatings, food deprivation, sexual assault, forced sterilization, and denial of religious, cultural, and linguistic freedoms. Senior Chinese Communist Party officials bear direct responsibility for this ongoing campaign of discrimination and gross human rights violations," Deutch's office noted. "According to the Congressional-Executive Commission on China, an independent U.S. government agency charged with monitoring human rights and the development of the rule of law in China, the actions taking place in Xinjiang 'may constitute crimes against humanity.'"
Deutch weighed in on his bill when he introduced it.
"The horrific stories of forced labor, internment camps, torture, starvation, and political indoctrination of Uyghurs should shake every person to their core," said Deutch "These egregious violations by the Chinese government are offensive to both American and universal values of human rights. In the United States, we have a proud history of welcoming oppressed peoples from around the world. This bill is a continuation of the best traditions of U.S. foreign policy and humanitarianism and upholds America's image as a beacon of hope, refuge, and liberty to millions worldwide."
"The Communist regime in China brutally oppresses the Chinese people and has engaged in particularly horrific abuses against the Uyghur people," Diaz-Balart said. "I am proud to join my dear friends and champions of human rights, Reps. Ted Deutch and Chris Smith, in providing an opportunity for Uyghurs fleeing severe repression to find safe haven in the United States. Communist China poses a grave threat to the world in a variety of ways such as IP theft, endangering public health, and bullying its neighbors, but we must also remember the harm China's Politburo has perpetrated, and continues to inflict, on the people of China as well. This important legislation will provide an avenue for some of the world's most persecuted individuals to escape their abusers."
"Cultural genocide, forced labor and other atrocities which the Uyghur people and other Muslim minorities are suffering at the hands of the Chinese government is a human rights crisis and demands our urgent attention," said Wexton. "I represent one of the largest Uyghur diaspora communities in the U.S., and I have constituents who are fearful for their loved ones as they try to escape the horrors in Xinjiang. Providing an expedited process for refugee status and asylum in the United States should be an essential component of our humanitarian response to protect and save lives, even as we continue to work to hold the Chinese government accountable. I'm proud to join Rep. Deutch in this bipartisan effort."
"The United States has an admirable record of offering safety and refuge to those who are tortured and persecuted for their faith," said Smith, who is a co-chair of the Congressional Refugee Caucus. "In China, the Uyghurs face forced labor, concentration camps, reeducation, forced sterilization, and now reportedly, organ harvesting. The United States must not return Uyghurs to a country where they face the horrific genocide orchestrated by Xi Jinping's Chinese Communist Party."
Now the bill has a companion measure in the U.S. Senate with U.S. Sens. Marco Rubio, R-Fla., and Chris Coons, D-Del., behind it. Both of the senators are on the U.S. Senate Foreign Relations Committee.
"As the CCP is committing egregious human rights violations, including genocide and crimes against humanity, urgent action is needed to end the atrocities and assist Uyghurs and others facing persecution in Xinjiang," Rubio said on Tuesday. "I'm proud to join Senator Coons in introducing this bill to make Uyghurs eligible for priority refugee status."
"The United States must continue to speak out against the PRC's human rights abuses in Xinjiang, and we must also provide assurance and protection for the Uyghurs and all those facing persecution as a result of their religious or ethnic identity," Coons said. "To effectively compete with China, we must be the best version of ourselves, including by living our values and welcoming those who have been unjustly imprisoned in or forced to flee Xinjiang."
Refugees International and the Uyghur Human Rights Project are behind the proposal.
Reach Kevin Derby at kevin.derby@floridadaily.com.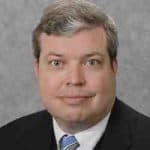 Latest posts by Kevin Derby
(see all)