U.S. Sen. Marco Rubio, R-Fla., who leads the U.S. Senate Western Hemisphere Subcommittee, backed the U.S. Treasury Department's latest sanctions on members of the Nicaraguan regime.
The Treasury Department's Office of Foreign Assets Control (OFAC) hit Ramon Antonio Avellan Medal, Lumberto Ignacio Campbell Hooker and Roberto Jose Lopez Gomez with sanctions for  "directing entities engaged in human rights abuses, election fraud, and corruption."
U.S. Deputy Treasury Sec. Justin Muzinich weighed in on the sanctions on Thursday.
"We are targeting members of the Ortega regime who have engaged in human rights abuse and corruption," said Muzinich.  "The United States stands with the Nicaraguan people in their calls for a return to democracy — including through early, free, and fair elections."
Rubio said he supports the latest round of sanctions.
"Members of the Ortega regime have willingly engaged in human rights abuses against members of the press, student leaders, and other Nicaraguan citizens," Rubio said. "The United States and our regional partners must continue to sanction and hold accountable those who repress and violate the rights of innocent civilians and maintain pressure against malign actors in our hemisphere who are undermining our democratic values and regional stability."
Rubio has been urging the Trump administration to get tougher with the Ortega regime and has backed sanctioning other members of the Nicaraguan government.
Reach Kevin Derby at kevin.derby@floridadaily.com.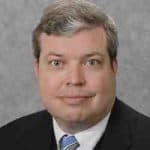 Latest posts by Kevin Derby
(see all)